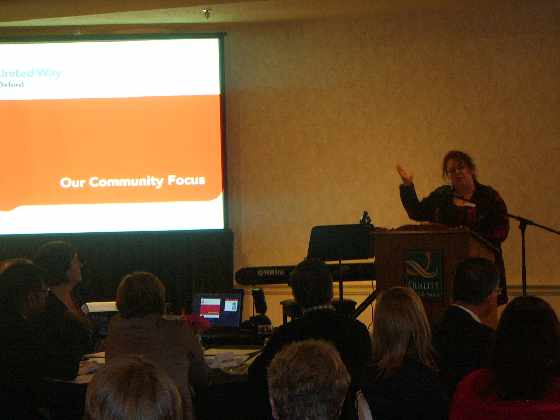 More than $1 150 000 will be given to local organizations by the United Way of Oxford as they wrap up their campaign.
OXFORD COUNTY - The United Way of Oxford has made some big announcements about this year's campaign.
The organization revealed they were able to raise over $1 150 000.
Executive Director Kelly Gilson says they are still short of their goal, but they are extremely proud of the money they have raised.
"I think we're about $30 000 shy, but you know in this time and given the economic situation we faced all fall, we feel incredibly proud and pleased that people did support us to that level and we're just excited to be moving forward."
Gilson adds the money will be going to support programs in the community.
"We'll be funding a variety of programs through some agencies, through some collaborations, and across all three pillars of Poverty to Possibility, Strong Communities and All the Kids Can Be".
Some of the programs chosen to receive funding include the Indwell Resident Support programs, Woodstock YMCA's Strong Kids Program, the Canadian Mental Health Association's Walk In Counselling and Self Help Network program, and several other initiatives.
The programs were selected based on community need and Gilson says it's all part of an investment strategy that has been four years in the making.
Gilson says a lot of people are to thank for United Way's recent success.
"We couldn't do what we do without the community, without our incredible volunteers, our board, our staff and people who really believe in the work that we do and are willing to come together to make sure that that can happen."