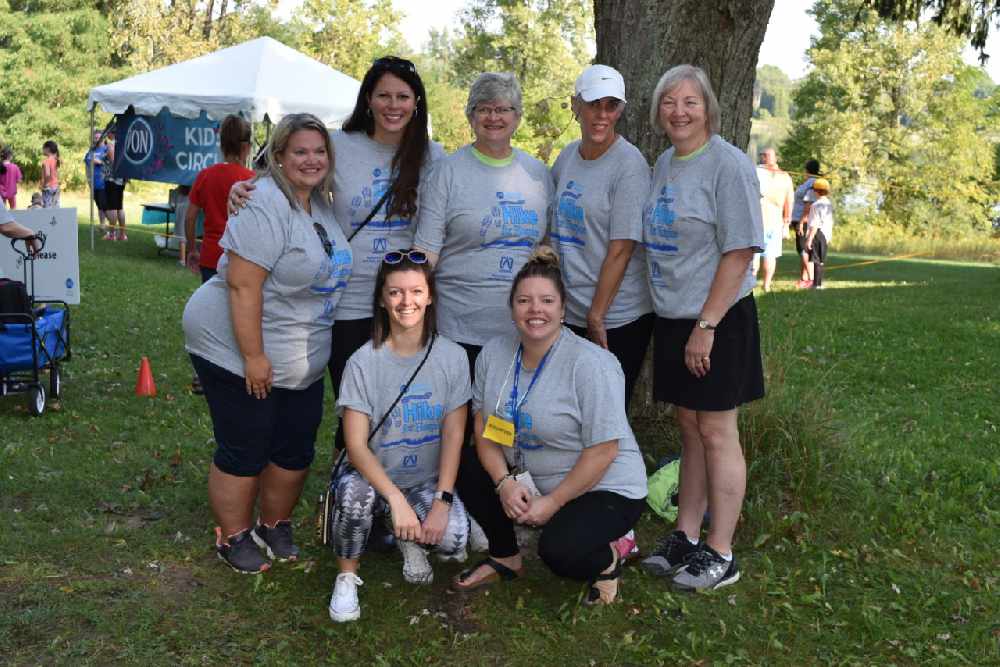 Submitted photo from 2019 Hike for Hospice
VON Oxford raised $81,757 this year as more than 200 people registered online. All the proceeds will go towards the day-to-day operations at the VON Sakura House.
WOODSTOCK - The 18th annual Hike For Hospice was held virtually this year and it was a success.
VON Oxford met their goal and raised $81,757 this year.
Manager of Fund Development Trish Gergich says they're grateful for the community's support.
"We were, because of the pandemic there was a little bit of worry that people were struggling, but we knew that the community was generous. We were worried we couldn't reach it but the community really stepped up and made it happen for us. And so we're just grateful that they supported the patients and families at Sakura House and helped us get there. We're incredibly grateful to the community for helping us do that."
She said over 200 individuals registered online this year and people had the opportunity to hike wherever what they wanted in Woodstock and throughout Oxford County.
The event also surpassed their goal last year, raising $73,000.
She says this year's event was something new for them.
"It was really a huge learning experience for us as a team and our Hike for Hospice committee, you had to think creatively and differently. So we did a lot more technology this year. We learned how to create videos, which was really cool. We learned how to edit videos and just think differently, but be safe, and we had a hike tent all week at our main office so people could collect hike t-shirts. But it was definitely a different mindset going into this but I think we learned a lot and I think our fundraising will be better because of it."
Gergich says proceeds will go towards the day-to-day operations at the VON Sakura House.
After surpassing this year's goal, she says they still intend to raise the same amount of money next year.
"I think after, this is 18 years, this was the first virtual event so we weren't sure where things were going to land. I think we would love to achieve the same amount next year, maybe a little bit more. And I think we can all be proud as a community that we were able to do and hopefully continue to get momentum into 2021 as well."