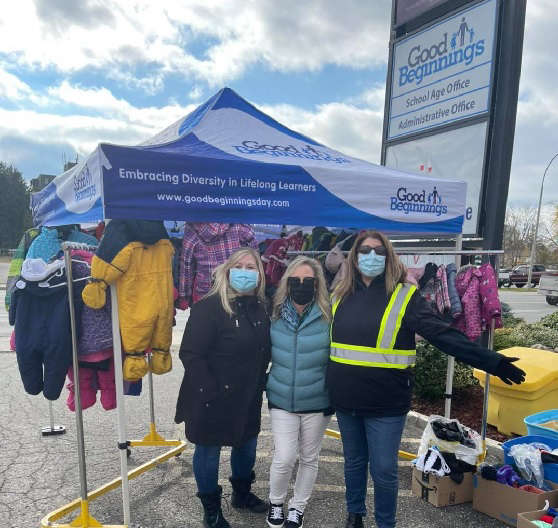 The Warm Up Woodstock Open House at Good Beginnings was able to help over 50 families get ready for the winter this year.
WOODSTOCK - The Warm Up Woodstock coat drive was a huge success this year.
One of the organizers Tim Howard says over 50 families came out to an Open House at Good Beginnings on Saturday.
"We had probably about 50 families show up, we handed out around 70 coats, hats, mittens and boots, it was fantastic."
Howard says everyone was grateful for the winter wear.
"We had a couple of young girls, maybe around 6 or 7 years old, they were jumping for joy, dancing and having a blast. It got me thinking, that maybe the parents would have put a coat under the Christmas tree this year and maybe this will help them get some toys under the tree."
This was the best year yet for donations and Howard wanted to thank everyone who took part
"A huge thank you to everybody that donated, brought things, helped out during the day, all of the volunteers, it was a huge success and we are going to do it again next Christmas."
He also wanted to thank Good Beginnings, Heart FM, C and D Lanes, Winners in Woodstock, Goodwill and all those who donated.
Howard says they will continue to reach out to local families with the leftover coats they have. Anything that does not get claimed will go to Operation Sharing, who is getting ready for their Coats for Kids distribution and also to Trumpet of Truth.