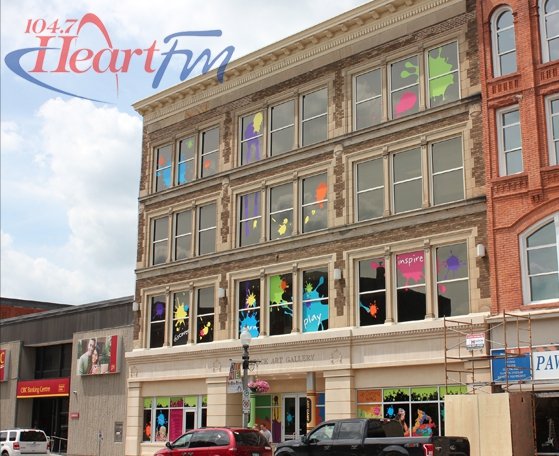 The Gallery will close for the rest of the year, starting on November 15th for some much needed roof repairs.
WOODSTOCK - The Woodstock Art Gallery is closing for the rest of the year starting on November 15th.
The Gallery needs major roof repairs done. Smith-Peat Roofing and Sheet Metal Ltd. has been hired for the project. Part of the includes removing the HVAC systems, reinforcing the roof and replacing the entire roof skin.
The work will take several weeks and with the HVAC systems off-line, the Gallery will not be able to allow patrons inside. Curator Mary Reid says they are following the advice of Public Health Ontario, as the air cannot be filtered or exchanged.
"I would like to thank the community for their patience as these vital repairs are completed. We look forward to welcoming visitors back to the Woodstock Art Gallery as soon as possible. In the meantime, we are continuing to offer a number of opportunities for people to experience and learn creatively through art outside of the Gallery walls."
The Gallery is currently hosting an exhibition of Canadian quilt and fibre art in partnership with the Woodstock Museum NHS.
Several virtual exhibitions, including Visual Elements 63: Annual Juried Exhibition, can additionally be found on the Gallery's website.
Education programming will be offered virtually as well, with a Zoom webinar on photographic practice in Canada scheduled for Nov. 18 at 3pm.
The webinar will be hosted in partnership with Fanshawe College Fine Art and will provide highlights on the history of photography in Canada over the past 175 years. They will explore different themes of landscape, interiors, portraiture and identity.
The WAG also offers a variety of virtual resources with new art activities, puzzles and educational tools posted online.