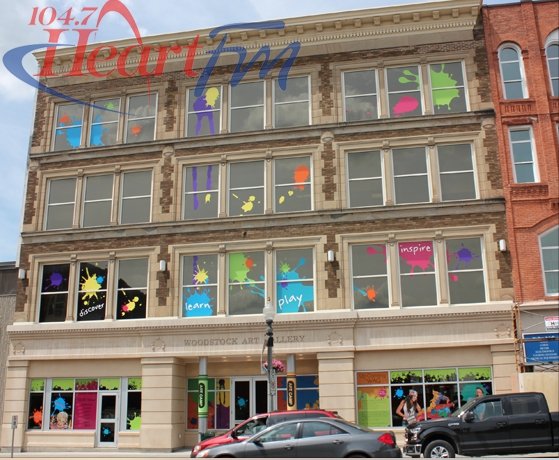 April is Parkinson's Awareness month, so the Woodstock Art Gallery will be hosting a discussion panel on the disease.
WOODSTOCK - There will be a panel discussion about Parkinson's Disease at the Woodstock Art Gallery on April 9th, just in time for Parkinson's Awareness month.
Right now the gallery is showing their Unlimited Possibilities exhibit, featuring artists Joe Lima and Walter Redinger. Redinger battled with Parkinson's for the last 10 years of his life. According to Director and Curator Mary Reid, Redingers story was a big reason why they decided to host the panel.
"Due to the families wishes, because the Parkinson Society of Southwestern Ontario was such an important aspect in their life, we wanted to be able to roll in some discussion around Parkinson's. That's why we have created this panel, that coincides at the same time as Parkinson's Awareness Month."
Dr Alfonso Fasano from the University of Toronto will speak on the panel about how the disease effects a persons creativity. The panel will also feature two artists who will both speak about the disease and how it has effected their lives. Reid tells us about one of the artists, Michelle Forsyth.
"She's a relatively young artist, she's in her mid 40's and she just recently underwent deep brain stimulation surgery for her Parkinson's Disease. So she's going to talk about how Parkinson's not only effects her work, but she's also going to talk about its sensuality, and the ways that it changes your body and the way your body interacts with space."
Reid tells us why she thinks people should attend the discussion.
"In terms of my own career, I've come across many senior artists who have had Parkinson's and it certainly does make an impact on the way that they create. So I think it's sort of trying to break down some of the barriers around the disease and open up the discussion."
The panel will take place at the gallery on April 9th from 1:30pm-3:30pm. Admission to the discussion is free.