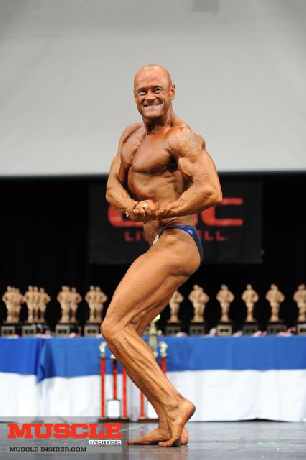 A Woodstock resident is encouraging people to pursue their passions as he celebrates his recent success as a body builder.
A Woodstock resident is celebrating the highlight of his bodybuilding career. Patrick Hovorka competed in four bodybuilding shows in the span of an eight day period last November, a situation that is almost unheard of in the bodybuilding world.
Patrick Hovorka placed fourth at the Natural Olympia Bodybuilding Competition in Las Vegas on November 11th after two years of mental and physical preparation.
When travelling back to Canada, his wife convinced him to compete in the MGA Nationals on Toronto that following weekend.
"It was just one of those unplanned, random things that just seemed to grow from one thing to another. I ended up competing that weekend in Toronto; I competed twice on Saturday and once on Sunday so that meant I competed in four body building shows in an eight day period."
Hovorka placed first in two divisions at the Nationals on Saturday November 19th. He drove back to Woodstock only to receive a call from the event promoter later that day inviting him to participate in the World Championships on Sunday November 20th, where he placed fourth.
Hovorka believes people should do what makes them happy.
"I find that throughout the years that you have to do what you want to do, what makes you tick and don't stop doing it!"
Hovorka had a late start to his body building career, participating in his first show when he was 36 year old. Over the past 15 years he has competed in up to 20 different shows in four different federations.