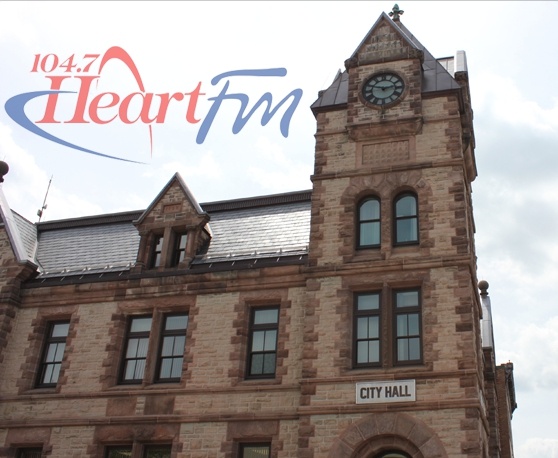 Former Councillor Todd Poetter has been appointed to the council seat left vacant by Ron Frasers passing. The decision did not come without controversy and another candidate Kate Leatherbarrow feels it was a personal decision.
WOODSTOCK - Woodstock City Council has appointed former councillor Todd Poetter to the council seat left vacant by Ron Fraser's passing.
Council was presented three options to fill the seat from City Staff and did not choose any of them. They instead went with another option on the table for City council to appoint a person of their choosing. The other options were to appoint the person who had the most votes in the last election without winning, hold a by-election or have people submit applications to be on City council and then appoint a person that way. Council agreed that holding a by-election during a pandemic was not a viable option. They did not discuss the other options at length during the meeting. The person with the most votes who is not on council is Kate Leatherbarrow, who has been a vocal critic at times of Woodstock City council.
Councillor Sandra Talbot explains why she put forth the motion to nominate Poetter.
"Asking Todd back, with his experience and dedication makes the best sense to me and I hope my colleagues agree. He also didn't run in the last election and the best to my knowledge has no intention to run in 2022, therefore giving no unfair advantage."
Todd Poetter did not run in the last election to spend time with his family and grandchildren. Talbot noted during the meeting that had he of run, he would have most certainly won his seat again. Talbot asked for a recorded vote and everyone on council agreed to welcome back Poetter.
The option to appoint Kate Leatherbarrow was only brought up by Councillor Jerry Acchione who admitted he had heard from constituents who wanted her in the position.
"I got many messages and the majority were in favour of Kate, I will admit but I also have to admit that I think with everything going on, especially during the pandemic, I think working with Todd again would be excellent, he was great for 4 years and I would certainly support this."
Several members of council noted that bringing Poetter back would be easier as he would not need any council procedure training.
Because this was outside the standard procedure, it needed a 2/3 majority vote to carry, which was not an issue as council unanimously decided to bring back Todd Poetter.
Woodstock Mayor Trevor Birtch says appointing Todd Poetter to the seat is a fitting tribute to Ron Fraser's legacy.
"Prior to the 2014 election when councillor Fraser was first battling with cancer, councillor Todd Poetter, when he decided to run said he would keep that seat warm for Ron Fraser. Of course at the end of that term in 2018, he announced to the public that he would not be seeking re-election as councillor Fraser's health had returned and he would be able to participate in the election."
Mayor Birtch says council made a conscious decision to appoint a person who was not looking for future political aspirations.
"It was quite memorable today during the discussion, hearing that his first meeting in 2018, councillor Fraser thanked councillor Poetter for keeping that seat warm."
Mayor Birtch encourages anyone interested in council to run in the next election.
The decision to appoint someone does not come without controversy. Kate Leatherbarrow narrowly missed out on a council seat by only 58 votes. Appointing her to council was the first option presented. Leatherbarrow is a local business owner with the Early Bird Cafe and has been a vocal critic of council and the councillors. She posted a video critiquing Councillor Talbot's decision to take a vacation to the Caribbean at a time when we were being told not to visit with family over Christmas. Leatherbarrow says it was fitting that she was the one to bring forward this motion.
"I think there has been recent discussion as well of the petition that our MP took to Ottawa that I also spoke on, saying that there are voices in the community that are not properly represented. It does seem quite personal sadly, it seems like it would be fitting that she would bring that forward because it is apparent my ideals are not inline with these folks and unfortunately I will not make it to the table to voice any different opinions."
Leatherbarrow says she was shocked by the decision.
"To have lost by 59 votes in our last municipal election and to not even be asked to be appointed, I was really shocked and I think the councillors unfortunately ignored democracy and it left me feeling really questionable about the system."
You can watch the Woodstock City Council meeting on the official Youtube page. The vacant councillor position is discussed around the 48 minute mark.