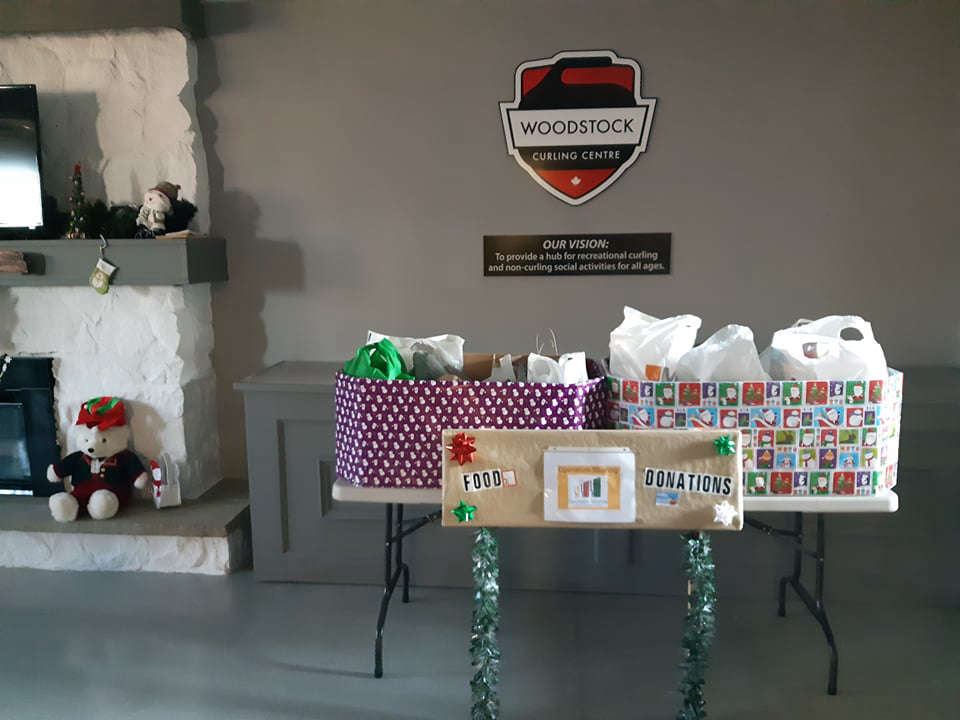 The Woodstock Curling Club started collecting food donations for Operation Sharing last week and all of the donations will be dropped off this weekend.
WOODSTOCK - The Woodstock Curling Club is hoping to fill several donation bins for Operation Sharing this week.
They will be collecting food items all week at the club on Beale Street. President Tim Favacho says they started this drive last week.
"Over the past several years, we have been organizing a food drive, some years it has been a clothing drive for Operation Sharing. Over the past two weeks, we have been asking our curlers to be generous and give back to the community and donating non perishable food items."
Favacho says the curlers have been amazing so far and they are expecting more food to be donated this week.
"We just want to collect as much non perishable food items as we can because we know in this day in age, it is very important to the community of Woodstock and the Woodstock Curling Centre is just here to help, in any way we can."
All of the items will be taken to Operation Sharing this weekend. They are accepting all non perishable food items and personal hygiene items are always greatly appreciated.
The Club is thrilled to be back on the ice this year after taking last year off due to the pandemic. The general public can donate as well online through Operation Sharing here or you can pop by the Curling Club when games are happening in the evening to drop off any food donations.