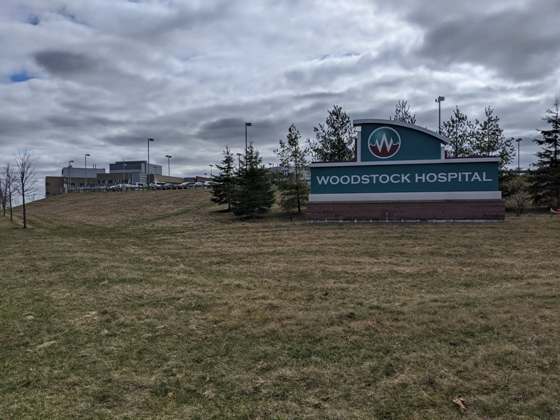 A new record has been set with the Woodstock Hospital Foundations 50/50 jackpot, with the grand prize now sitting at $100,000.
WOODSTOCK - The Woodstock Hospital 50/50 jackpot has reached a whopping $100,000.
That means, someone is going to walk away with $100,000 when the final draw happens on December 31st. That number is only going to grow over the next week too, as more and more people buy raffle tickets.
Since the 50/50 draws started last November, it has raised over $471,000 for the Woodstock Hospital foundation. Senior Development Officer with the Woodstock Hospital Foundation Jocelyn Jenner explains what they do with that money.
"Proceeds from the 50/50 are used to purchase new medical equipment and technology for our Diagnostic Imaging department at Woodstock Hospital. By participating in the online 50/50, you are supporting the Foundation and helping to ensure that our hospital's dedicated staff have the tools they need to provide high-quality patient care."
President ant CEO of the hospital Perry Lang says this support has led to major advancements in the hospital including the addition of a mobile fluoroscopy camera.
"We are overjoyed to see the excitement the 50/50 brings to the community each month as the jackpot grows. We want to thank ticket purchasers for their ongoing support as this fundraising initiative truly helps our hospital enhance patient care in our community."
December's Grand Prize draw date is December 31, 2021 at 10:00 am, but it's not too late to get
Tickets are available until 9:30am on the day of the Grand Prize Draw. Tickets can be purchased online only by visiting www.woodstock5050.ca.