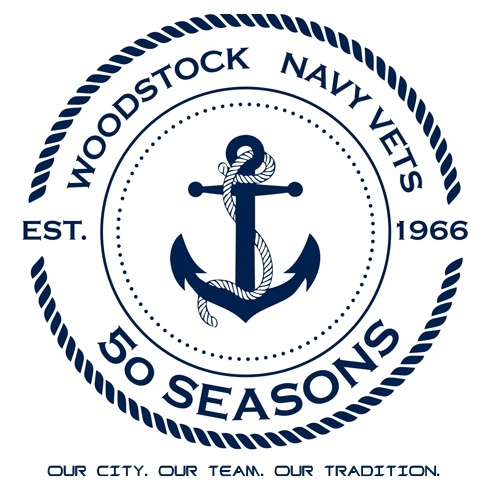 The Woodstock Navy Vets are looking for fresh new talent as they host their rookie camp this month.
WOODSTOCK - The Woodstock Navy Vets are now accepting registrations for their summer Rookie Camp.
They are looking for goalies, defensemen, and forwards between the ages of 16 and 20.
Communications Coordinator Jim Taylor says they are always on the lookout for fresh talent.
"We're always looking for obviously good players to attend the camp and they will have a shot of playing a good brand of junior hockey with the Vets. We're a team on the upside heading in the right direction and I think they would enjoy playing for us."
The 2016 Rookie Camp will run on July 23rd and 24th at Southwood Arena.
The registration forms are posted on the Woodstock Navy Vets website.
There is a $100 fee to take part. That includes three scrimmage sessions, a dryland session, lunch, and a camp jersey
Questions can be directed to Bill Wallace (General Manager) 519.535.2198 or wally227@rogers.com