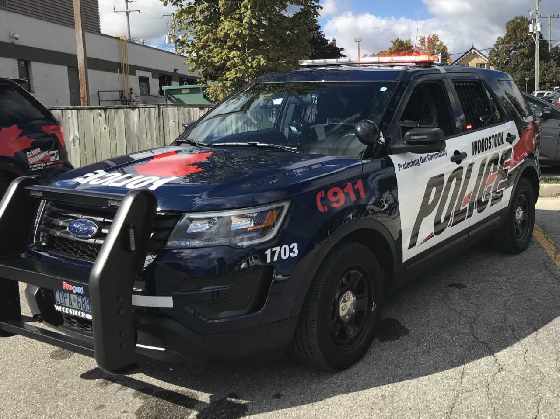 Woodstock Police briefs include a shoplifter on Dundas Street, a drunk driver on Dundas Street and a couple of catalytic converter thefts on James Street.
WOODSTOCK - Woodstock Police arrested a 36 year old man for shoplifting at a store on Dundas Street near Springbank.
Police say they caught the man unloading the stolen goods at a home on Stafford Street on Friday.
He was charged with theft under $5,000.
---
WOODSTOCK - A couple of catalytic converters were stolen from a parking lot on James Street near Clarke Street South overnight Saturday.
Police say the theft happened while people were attending a Halloween party. The catalytic converters were taken from a silver 2014 Ford SUV and a silver 2007 Hyundai Entourage.
The Woodstock Police Service would like to encourage anyone having information about this investigation to contact the Woodstock Police Service at 519-537-2323 or Crime Stoppers at 1-800-222-TIPS (8477).
---
WOODSTOCK - A 43 year old man from Woodstock was arrested for drunk driving on Halloween.
Police were called to Dundas Street after getting reports of a man swerving all over the road. Officers found the driver at a gas station on Dundas Street. The man was in possession of cocaine and charged with impaired driving.