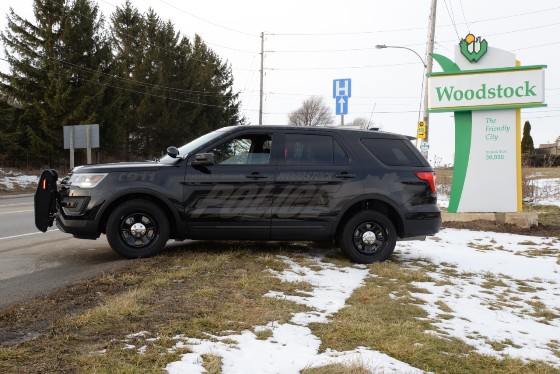 Briefs include mailboxes destroyed by graffiti, rocks getting tossed into downtown businesses, suspicious people hanging around in apartment buildings and a man caught stealing a GPS from a Cadillac.
WOODSTOCK - Several mailboxes were the target of mischief in the area of Fair Street and Fairview Crescent over the weekend.
Police say several boxes were hit with graffiti on Friday night. A group of boys, maybe teenagers were spotted heading north on Wellington Street. That same night police responded to a complaint about damage to a business on Dundas Street. Someone had tossed a rock through the glass window of the business. Police have no suspects at this time.
Another act of mischief over the weekend saw a 2019 Nissan Frontier have it's tires slashed.
The Woodstock Police Service would like to encourage anyone having information about this investigation or any other investigations, to contact the Woodstock Police Service Service at 519-537-2323 or Crime Stoppers 421-TIPS (8477)or toll free at 1-800-222-TIPS (8477).
---
WOODSTOCK - Woodstock Police arrested a 36 year old man with Mischief under $5,000 on Saturday night.
Police say the man was damaging windows to businesses in the downtown area.
---
WOODSTOCK - Woodstock Police were called to an apartment building on Leinster Street early Sunday evening.
Apparently a man and a woman were hanging out in the laundry room area. Police arrested a woman matching the description of one of the suspects in the area of Gladstone Drive and Leinster Street. The woman was questioned regarding her involvement and arrested on an outstanding warrant.
The male suspect was not located.
---
WOODSTOCK - A Woodstock man is facing two charges after entering a vehicle parked in a lot on Blossom Park Drive in the City of Woodstock.
Police say the man entered a 2008 Cadillac STS late Sunday morning. When police arrived, they found the suspect in possession of the vehicle's GPS unit.
The 45 year old was charged with theft under $5,000 and possession of a controlled substance. He was also found to be wanted by the police for fail to attend court.