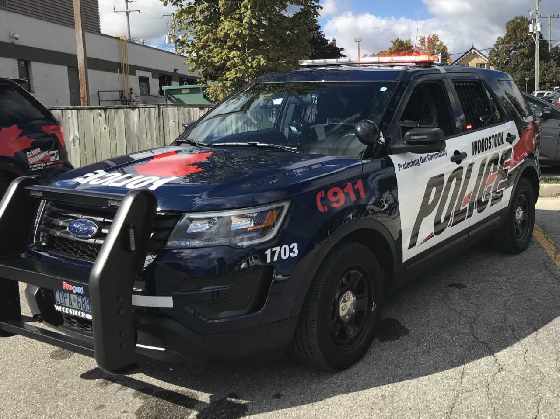 Stock photo
Briefs include shoplifting, a stolen pickup truck, a rash of break and enters and one man charged with impaired driving.
WOODSTOCK - Woodstock Police had a busy week responding to a variety of calls including shoplifters at the Zehrs and LCBO last Monday.
Police were called to Van Ave last Wednesday after a vehicle entry. Various items worth an estimated $50.00 were taken.
---
Woodstock Police are investigating after a black 2008 Ford F350 4 door Diesel super crew cab pickup truck was stolen from a home on Champlain Avenue. The pickup has a diamond plate tool box in the bed, a "Dry County" decal and a lime green turtle with a baseball bat sticker in the window.
During the same evening, a Huron Street resident was awakened to the sound of a male entering his neighbour's vehicle. The man was last seen travelling north on Huron Street. Also a theft of two licence plates from a vehicle parked at a Devonshire Avenue residence was also reported to the police.
---
Police arrested a 25 year old man from Woodstock last Tuesday after a rash of break and enters.
The man apparently went on an un-provoked spree, damaging vehicles on Devonshire Ave. He smashed the head and tail lights out of several vehicles. The same man was at the Woodstock Hospital causing damage to the property.
Josh Devoe was arrested at the scene and is facing eight counts of mischief under $5,000.
---
Woodstock Police are thanking an alert citizen for helping them take an impaired driver off the road.
Police were called last Tuesday by a man who said that he and his girlfriend were following behind a white pickup truck that was swerving all over the place.
Police were able to stop the truck and charge the man with impaired driving.
Anyone with information about any of these crimes is asked to contact Woodstock Police or Crime Stoppers.