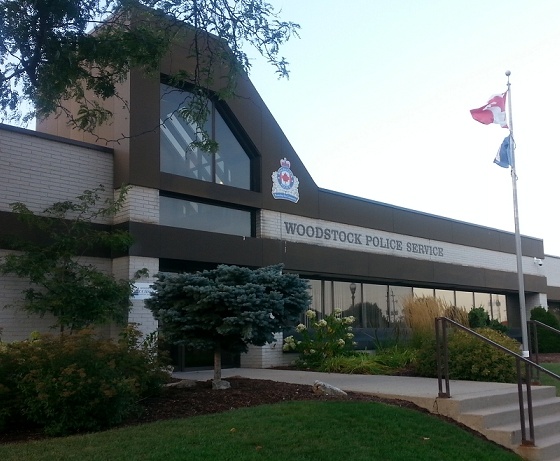 The Woodstock Police Service will kick off Police Week with a recruitment event this afternoon.
WOODSTOCK - Police Week is officially underway in the City of Woodstock.
Special events will be taking place at Woodstock Police Headquarters, starting with a special recruitment event from 2:00 p.m. to 4:00 p.m. today.
Community Service Officer Shaylyn Jackson says people can just stop by and ask as many questions as they want.
"We're having a recruitment event, where we are encouraging anyone who is interested in a career with the Woodstock Police Service such as policing, or many of our civilian positions. Come out, drop off any applications and learn about what a career with Woodstock Police Service looks like."
The Woodstock Police is also accepting applications for the Youth in Policing Initiative. It offers a summer job to local teens between the ages of 15 and 18 and you can read more about the program online here.
Jackson says they're also planning a big fun family event this Saturday at Woodstock Police Headquarters. There will be a lot of fun things going on, ranging from popcorn to tattoos.
"We will have our Canine Unit come out and do a demonstration, you can meet the police, have the opportunity for kids to take a look a the cruiser and climb around in them, we're going to have mini station tours, and we just really want this opportunity to be engaging with the community".
All of the fun will begin at 11:00 a.m. and everything should wrap up at 1:00 p.m.
Interested in a career with WPS? Learn about civilian & police career opportunities tomorrow between 2-4 p.m. at WPS headquarters for our #PoliceWeek Recruitment Event!

We will be available for answer questions, meet and greet, and accept applications! pic.twitter.com/fJII3rgnLC

— Woodstock Police Service (@Woodstock_PS) May 16, 2022
We are still accepting applications for youth aged 15-18 to apply for this full time paid summer job where youth will gain experience, life skills & a knowledge of a career in policing.

Submit your resume/application to recruiting@woodstockpolice.ca ASAP so you don't miss out! pic.twitter.com/6PaD9ZayZR

— Woodstock Police Service (@Woodstock_PS) May 16, 2022