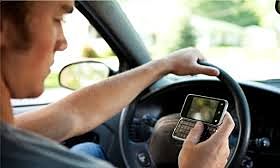 The Woodstock Police will be targeting impaired and distracted drivers over the long weekend.
WOODSTOCK - The Woodstock Police are asking the community to be safe on the roads this weekend.
Officers will be running several R.I.D.E programs to target impaired and distracted drivers.
Constable Nikki VanLeeuwen gives some tips to prevent being pulled over or charged.
"If you are going to be drinking this weekend, make sure you plan a head and plan a safe ride home. Of course, in regards, to distracted driving, put your phone down and pay attention to what you are doing behind the wheel."
She also says that it is illegal for anyone under the age of 22 to have any alcohol in their system while driving.
VanLeeuwen reminds people that impaired and distracted driving continue to a problem on the roads.
However, impaired by drugs is another offence.
"We have some people in the community who use illegal drugs and operate a vehicle. We also have other people that are using legal drugs and don't realize that the prescription may have precautions on the medication and they really shouldn't be operating a motor vehicle."
VanLeeuwen asks that people really think before getting behind the wheel this weekend.
"People are thinking that they can have alcohol or have different drugs, even prescription drugs and still get behind the wheel when they are actually impaired. We want people to be cognisance of that, to really think before they drive. They want people to think about the public before getting behind the wheel."
Fatigue and stress can also be factors that hinder your ability to drive.