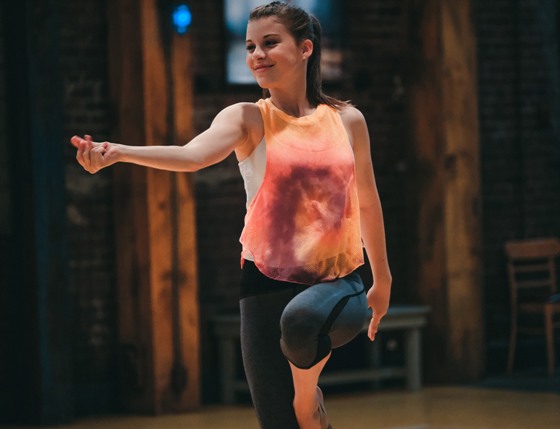 Madi Langdon (submitted)
The Friendly City will have a chance to watch on of their own on the small screen this Fall.
WOODSTOCK - A high school student from Woodstock is starring on season 6 of the Next Step on Family Channel. Madi Langdon will play Winnie on the popular show which has already aired in Europe. Langdon explains how she got into acting.
"My action came from my dance, because I have done competitive dance my whole life and I started at Elite Dance Centre, which when I started was a really small dance studio in Woodstock. I got a knack for performing stories through my dance and I really got that from my dance instructors and then my mom and me got the idea to maybe try out acting. My first ever job I booked was a Barbie commercial on Family Channel."
Langdon was able to start acting training and actually auditioned for the Next Step when she was 13. She auditioned three years in a row for the show, before finally getting her big break on season 6.
Langdon says The Next Step follows a dance studio in the style of a fake reality show or a mockumentary. Langdon says the show is really popular amongst tweens and she is really excited for it to air in Canada.
"It also includes drama between the dancers
Season 6 featuring featuring Langdon will premier on the Family Channel on the 29th.