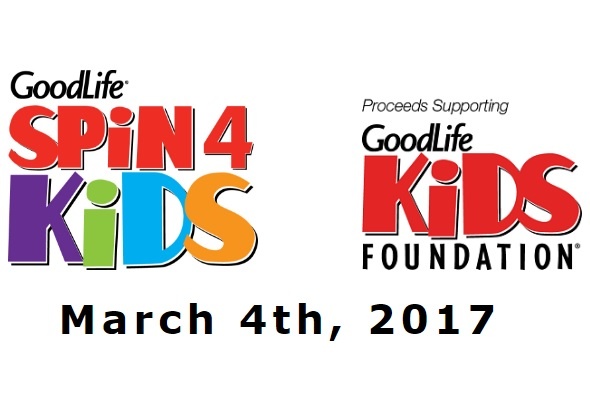 Spin4Kids is hoping to build on last year's success when participants raised over $80,000 in Woodstock.
WOODSTOCK - It's a chance to get fit and have fun as the Spin4Kids approaches.
This is Goodlife's largest fundraiser, and General Manager of the Goodlife at the Woodstock Quality Hotel and Suites Selina Guy is preparing for the massive event.
"In the past we've had over 200 people at our events and last year we raised over $80,000 in Woodstock alone, so it's a huge event that we run here. We have a lot of fun and our members are really passionate about it, but it doesn't have to be just members who are involved - anyone can register and come out and have fun and play with us on the day."
The money raised goes to support the Goodlife Kid's Foundation to help keep kids active in our community.
Guy says in the past they have used that money to help some local high schools.
"They give grants in the community. One of the most recent grants that we gave was to one of the local high schools for a group of kids with disabilities in the school to buy some equipment and have some special programming for them."
The event isn't until March 4, 2017 but peope are already fundraising online.
Guy promises the event will be lots of fun with everything from fitness boot camps to kids programming, and yes, spinning classes.