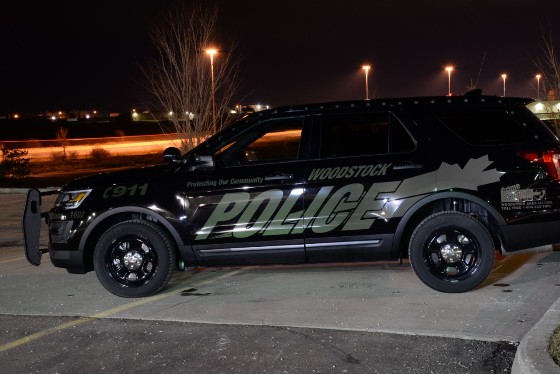 Police, Fire and EMS were called out to Oxford Metal Cleaning after a man became trapped in a machine this morning.
WOODSTOCK - A man had to be airlifted to a trauma centre after he was seriously injured on the job at Oxford Metal Cleaning.
Woodstock Police, Fire and Oxford EMS were called out to the scene on Houser's Lane at about 8 o'clock this morning; after the man became trapped in a machine.
Staff Sergeant Neil Butler says officers were the first to arrive and used emergency tourniquets to help the victim.
"The police department just issued all of its front line officers with tourniquets and the officer that arrived on scene just got his yesterday. So it's a fresh piece of equipment for us and when he arrived on scene he thought it was applicable to put that on the male. I don't know if it saved his life but it certainly didn't hurt."
Firefighters spent 50 minutes cutting the man out of the machine afterwards. Butler says it was team effort.
"They worked in a confined area are almost an hour and it's extremely hot; they went above and beyond trying to help this fella. Our partners with EMS were right there at the same some so firefighters tried to work on the machine to get him out and the paramedics worked on the victim at the same time in a very small confined space. It's just a testament to the quality of the emergency services in Woodstock that we have."
The Ministry of Labour is conducting an investigation.