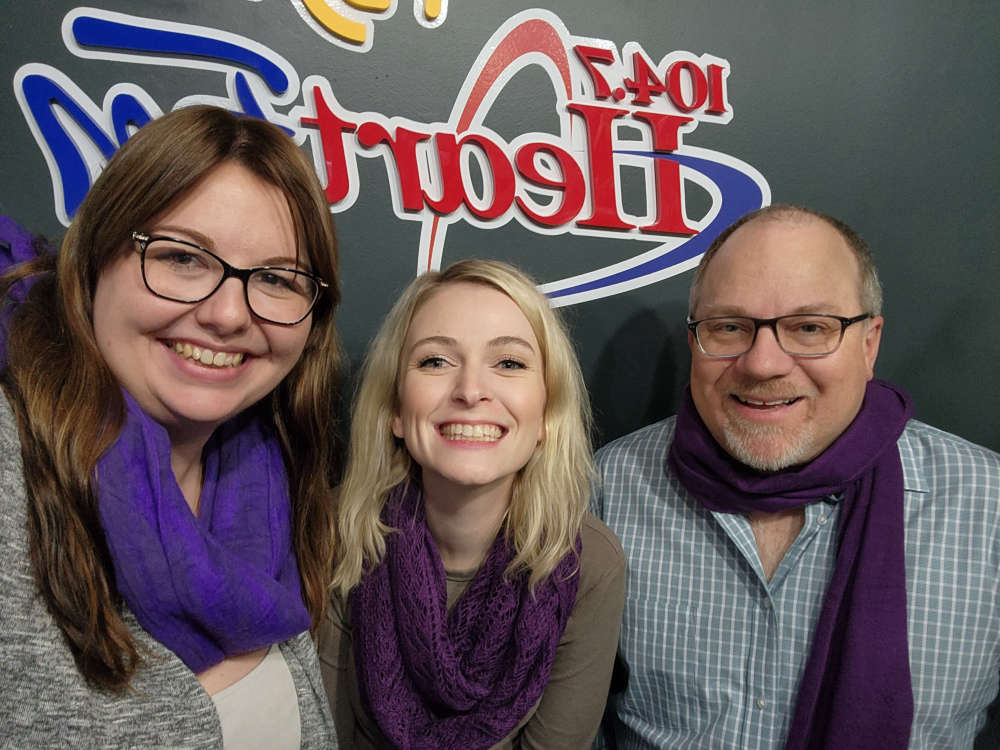 The Wrapped In Courage scarves will be available at the flag-raising event, as well as a few businesses around the county.
OXFORD - The Wrapped In Courage Campaign is back and they have partnered with Domestic Abuse Services Oxford (DASO) again this year.
There will be a special Wrapped In Courage flag raising to end gender-based violence on November 24 at the Oxford County building at noon. This date was chosen because the next day is the International Day for the Elimination of Violence Against Women, which kickstarts the UNiTE campaign that takes place for the following 16 days. November is also Woman Abuse Prevention Month.
Samantha White is the Communications Manager for DASO, and she says the flag raising is a symbolic event for ending gender-based violence.
"For some, this is a signal to survivors that we are committed to change. We're here to support you. You're not alone, you're believed, you're valued. To some, it's showing their support for local organizations like DASO, Ingamo [Family Homes Inc.] and Family Violence [Counselling]."
Wrapped In Courage campaign scarves are now for sale, and they are handmade by Hamro Village. They are a Canadian company who are dedicated to supporting marginalized artisans, ethical manufacturing and human rights while empowering women.
The unique purple scarves will be available at the flag-raising event, as well as a few businesses around the county. You can also contact DASO for information.
DASO is committed to ending the cycle of domestic abuse and helping families make the transition to lives free from violence and abuse. The need for DASO's services has more than doubled in the last two years, and they need to fundraise at least $200,000 each year just to maintain essential services.
If you'd like to donate, you can call the administration line at (519)539-7488, ext. 236 or visit here.
Samantha White joined Dan and Marcie in the studio to discuss the campaign, the event, DASO, and the scarves. You can find the full interview below.