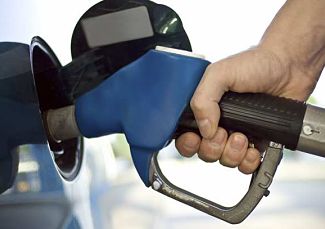 Reports suggest gas prices will continue to climb in the new year when the government's cap-and-trade plan takes effect.
Drivers might want to fill up their gas tanks before the new year.
The gas prices in Southern Ontario are expected to range from $1.05 to $1.16 for the first couple of days of 2017.
Senior Petroleum Analyst with GasBuddy.com Dan McTeague suggests going to the pumps sooner than later.
"Best case scenario, for the first couple of weeks of January it looks more like $1.10 but the potential for going much higher will be pretty evident by the third or fourth of January when we see how markets react to OPEC's decision to cut back production."
The hike in gas prices won't just dig into driver's wallets at the pump - expect to see higher prices at checkouts everywhere as the cost of transportation goes up, and it could cost more to heat your home as well.
"The carbon tax - cap and trade tax for gasoline may only be 4.3 cents a litre but it is substantially higher for diesel and home heating fuel so cost of living is definitely going to be to the negative for all Ontarians beginning January 1st."