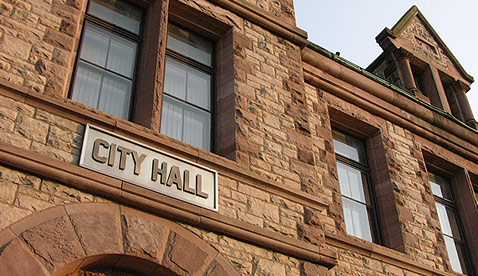 An Asset Management Plan has been approved by Woodstock City Council for 2017.
WOODSTOCK - Woodstock City Council has approved an Asset Management Plan, which will help them sort out the cities financial priorities in 2017.
The plan looks at the following categories; roads, bridges and culverts, storm sewers, machinery and equipment, facilities, land improvements and vehicles.
Mayor Trevor Birtch tells Heart FM why it is important to have an Asset Management Plan in place.
"It is something that is mandatory by the provincial government. It's required in order to apply for any grant funding from the province or federal governments so it's very important for us to set our priorities."
Birtch says this plan also looked at dividing $530 million worth of assets for each household in the city, in order to determine how much money each home has invested.
"When you add up the cost of the sidewalks, the cost of the swimming pool at Southside, the cost of the buildings that we own and city hall; each household has invested $30,000 in this city."
The Asset Management Plan gives council a sense of where the city needs to head in the coming years.