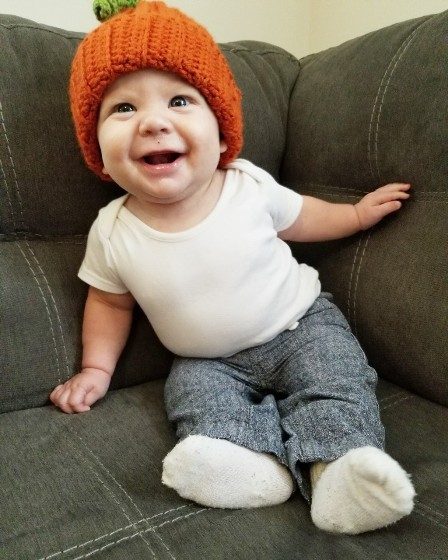 Baby Oscar Hatchard in need of a bone marrow transplant (photo submitted)
The Canadian Blood Services and Hatchard family are organizing a Bone Marrow Donor Drive at the Mount Elgin Community Center. The event is in support of 7 month old baby Oscar, who suffers from a rare condition called Wiskott Aldrich Syndrome.
MOUNT ELGIN - A Bone Marrow Donor Drive will be happening in Mount Elgin next week to support the Hatchard family and their seven-month-old son.
Their son Oscar has a rare condition called Wiskott Aldrich Syndrome.
His mother Alice says the drive is super easy to take part in.
"There's nothing invasive. You'll come to the Community Center in between the hours of 5:00 and 8 o'clock on Wednesday the 11th. And they do a little a swab inside your mouth with this little cotton swab and that's it, pretty much. They'll get you to sign a couple of papers and then that's it."
The family is hosting the event, along with the Canadian Blood Services, which also encourages people between the ages of 17 and 35 years-old to join the bone marrow donor registry.
She adds it's to raise awareness to not only support children like Oscar but all transplant patients across Canada.
She says a bone marrow transplant is the only cure for him.
"I just thought it would be a great way to give back to the nurses and doctors who have been helping Oscar and us as a family, all our community and I thought it would just be a great way to give back to everyone who's helped us, really, and just to be able to help everyone as well."
A charity fish fry was recently held in support of Oscar, which was hosted by the Leaping Deer Adventure Farm. Hatchard says the turnout was incredible and the community's love and support was absolutely fantastic.
She says Oscar is doing fantastic. He just had a permanent IV put in on Monday and he had an ultrasound on his heart the following day.
She adds there are no perfect matches on the registry for Oscar at this time and they're looking into cord blood donors now.
"They have four locations in Ontario who accept cord banks, so if you were to have your baby in Woodstock you'd have to then contact the Canadian Blood Services to find your nearest bank. I think they have some in Brampton, Toronto, Ottawa and maybe the Hamilton area and they accept the cord donors."
Hatchard says they have may found one that is a potential match so they will look into it over the next few weeks and see how it would help Oscar.
She says the support and love from the community has been fantastic, giving thanks to the community of Mount Elgin and surrounding areas, including Woodstock and Ingersoll as well.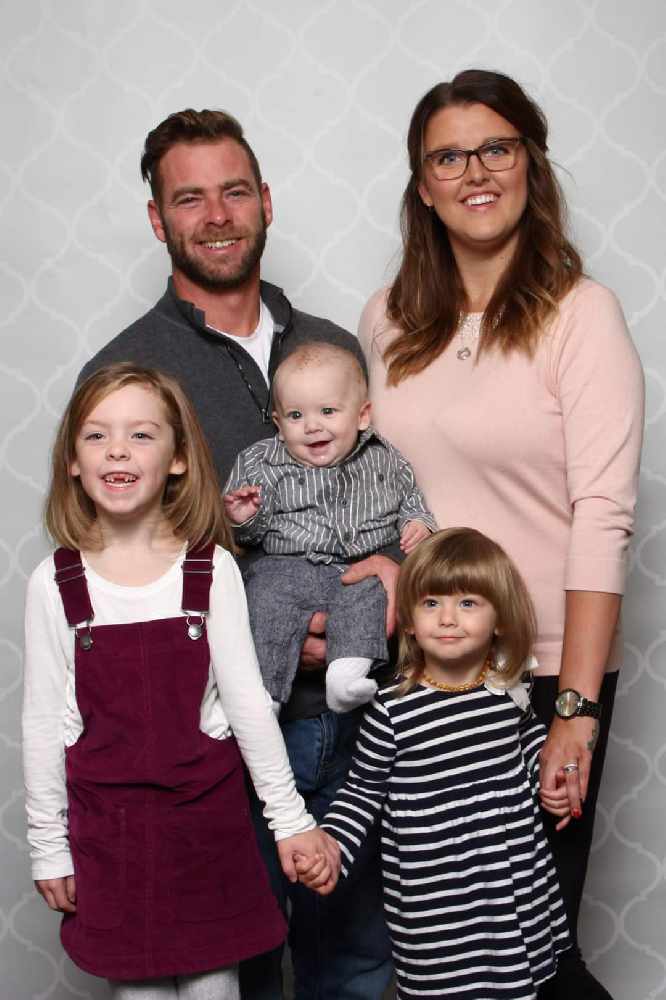 The Hatchard family (submitted)