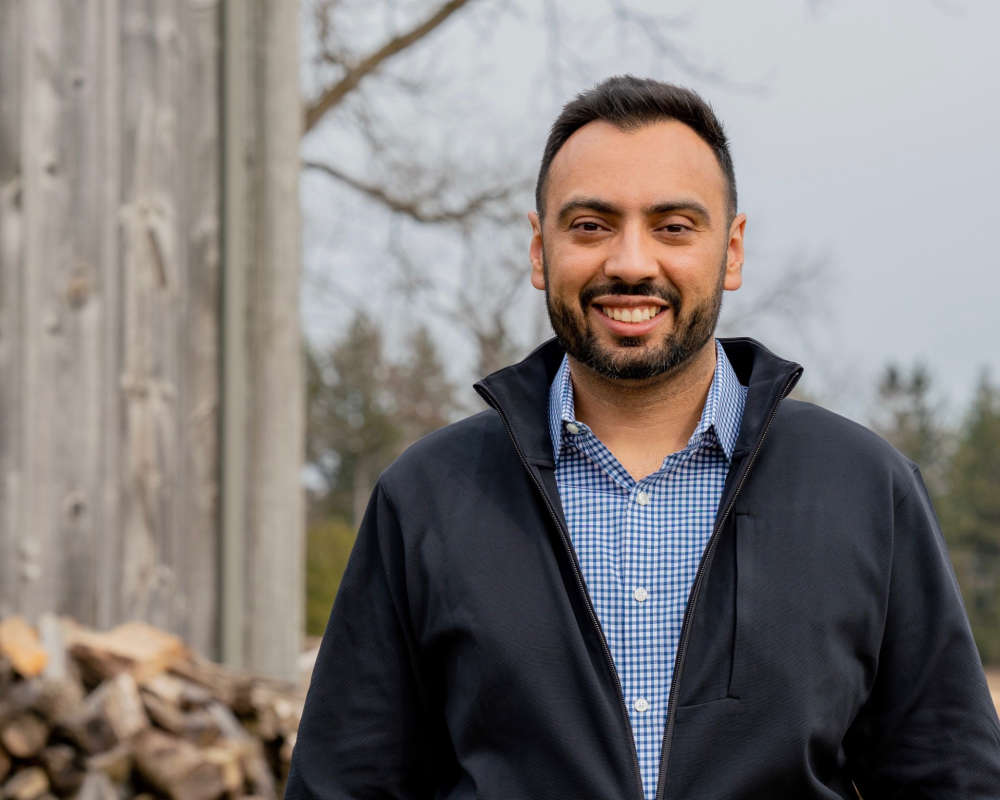 Submitted photo
Khanna and his team have been getting feet on the pavement during the campaign to see what resident's issues are and what change they are looking for.
OXFORD COUNTY - Brampton born but with a love for the county, a local lawyer wants to make changes in Oxford as our next Member of Parliament in Ottawa.
Arpan Khanna will be representing the Conservative Party in the upcoming by-election.
During an exclusive interview, Khanna talked about what brought him and his family to Oxford County.
"My wife is from rural Alberta; she had a nice farmhouse out there. So, one of the conditions we had is when we raised our kids, we were going to look at a smaller community where we can raise our kids with the same values we grew up with. Woodstock made a lot of sense for us, it's close in proximity with the 401 and the 403, but also, it's the people here in Oxford. The people here share the same values have. Hardworking people who want to get things done."
Khanna and his team have been getting their feet on the pavement during the campaign to see what residents' issues are and what changes they are looking for. While knocking on doors, many residents were concerned with raising inflation, which he added is a key point in his campaign.
"The same 'Canadian Dream' that my parents came to Canada for where they could work hard and play by the rules, give back to their community. One day buy a house and maybe go on vacation every once in a while. That was the 'Canadian Dream' and unfortunately, it's all slipping away. People are working harder and harder and barely getting by."
Khanna says he's been dedicated to the Conservative movement across Canada and was Ontario Campaign Co-Chair during Pierre Poilievre's leadership campaign. More recently, he was appointed as the National Outreach Chair.
He added that that same hard work and dedication will be brought to Oxford County if he is elected.
Conservative Leader Pierre Pollievre paid a visit to the Oxford Auditorium on Saturday May 6th in order to meet with supporters alongside Khanna.
Oxford County residents will head to the polls on June 19th to vote.