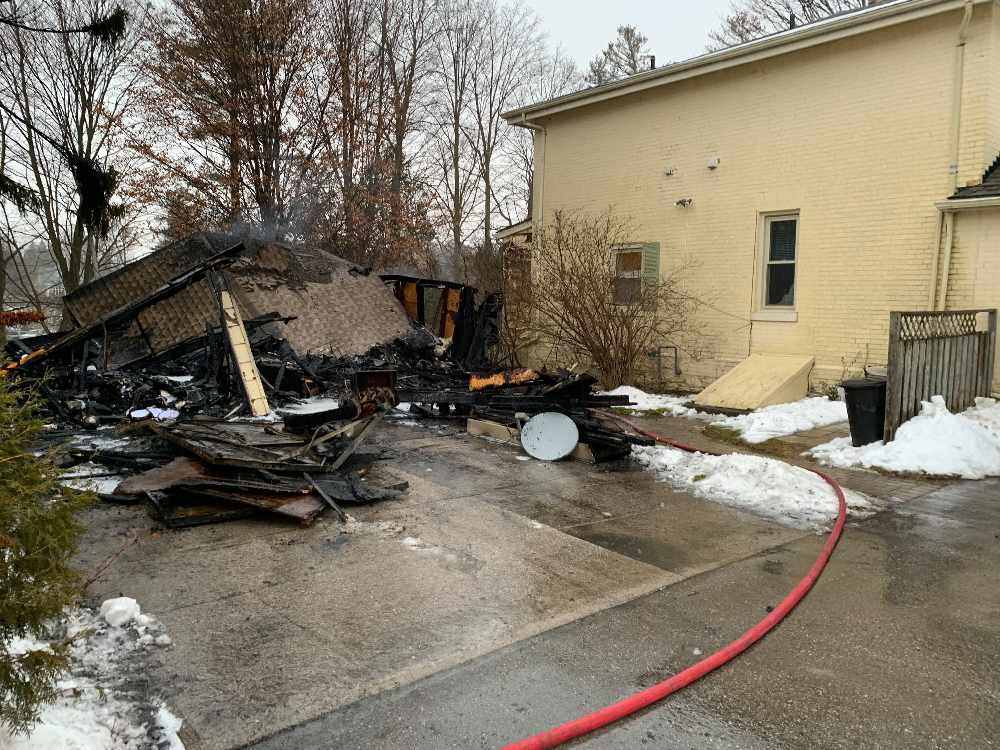 photo's courtesy Woodstock Fire FB page
Six residents of the home on Admiral Street were evacuated safely and fire crews were able to prevent the flames from spreading to the house.
WOODSTOCK - Nobody was injured after an early morning fire at a home on Admiral Street.
The detached garage at the home was fully engulfed in flames when fire crews arrived at the scene at 3:21 am today. Public Information Coordinator Lisa Woods says they were called by a resident in the home, who woke up and smelled smoke.
"When we got there, it was fully engulfed and flames were coming from the garage doors, we were able to work quickly and knock the fire down and not allow the fire to spread to the home. Six residents of the home were evacuated safely."
Owner of the house, Hugh Mccreery says he was absolutely impressed at the work done by the Woodstock firefighters.
"I was very impressed with the way they handled the fire, when they got here, it was fully engulfed, it's a detached garage and the flames were up against the house, it's a 70 year old, yellow brick house and they managed to very quickly, stop the flames from spreading to the home."
Mccreery explains what it was life when he first noticed the fire.
"It wasn't pleasant, but you really don't register exactly what happened until after the fact."
The cause of the fire is under investigation today. Estimated damage to the garage, including contents and structure is around $100,000.