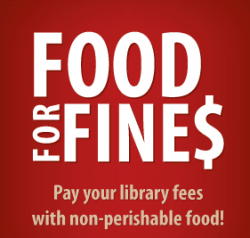 You can get rid of your library fines with a food donation in Oxford County during the month of December.
The branches of the Oxford County libraries are giving you a chance to wipe the slate clean when it comes to late fines this December.
All month long they will accept food donations in place of all late fines. Representative with the Oxford County Library Meagan Berry tells Heart FM they run this program twice a year and it is very popular.
"Every year we donate anywhere from 30 to 50 boxes to our local food banks and we help raise hundreds of dollars and recently we even topped the thousand dollar mark to our local food banks. So it is very successful and it is also a way for patrons to clear up their fines and start using the library again."
Food for Fines runs the entire month of December and it is applicable at all of the Oxford County Library Branches which is basically every library in Oxford County, excluding Woodstock. Berry says even if you have a large fine, you can wipe the slate clean with a food donation.