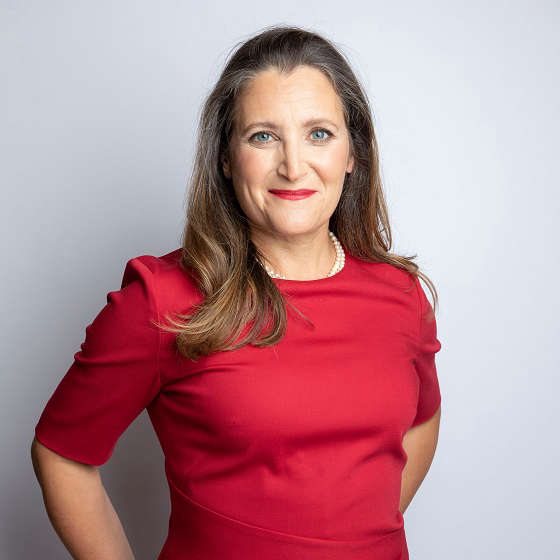 Canada's Finance Minister and Deputy Premier was named 97th on the most powerful women list by Forbes Magazine.
Canada's Finance Minister and Deputy Prime Minister has been named one of the world's most powerful women by Forbes Magazine.
Freeland is the only Canadian on the top 100 list. She is ranked 97th. Other prominent U.S politicians rank much higher, with Vice President Kamala Harris number 2 and Nancy Pelosi ranked number 15.
US Philanthropist, MacKenzie Scott was named the most influential women by the magazine.
Freeland has climbed the ladder in the Liberal party, first being named Minister of International Trade in 2015. She is currently serving as the Deputy Prime Minister and Finance Minister.
She previously worked as a journalist for 20 years as the deputy editor for the Financial Times and then managing director at Reuter's before entering politics.
Freeland is a Rhodes Scholar with degrees from Harvard University and the University of Oxford.