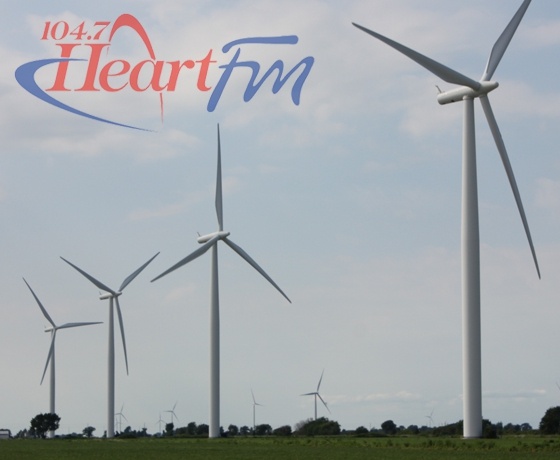 The controversial Gunn's Hill Wind Farm is up and running and producing power in Norwich Township.
NORWICH - After years of deliberation, a court battle and a lot of meetings, the controversial Gunn's Hill Wind Farm is up and running and producing power.
10 turbines are operating in Norwich Township and are now producing 1.8 MW of electricity per turbine for a total energy production of 18 Megawatts. The wind farm will be capable of producing enough energy to power roughly 6000 homes every year. The project consists of 10 Senvion MM92 turbines and will be the first co-operatively owned wind farm in Ontario.
Communication Director of Oxford Community Energy Co-operative Miranda Fuller says projects like this will be needed to meet the County's 2050 renewable energy goal.
"I think everyone has a different opinion on renewable energy and as we transition to 100 percent renewable, looking into different renewable energy options is very important. In the conversation around the contentions around wind energy, it is important to remember that there is a multitude of different technologies and we are advancing quite rapidly and we need to move away from fossil fuels and wind is one of those solutions for Oxford County."
The Gunn's Hill Wind Farm was contested by the East Oxford Community Alliance who took the case to court with several concerns about the turbines moving into Norwich with the main one centred around potential health problems. They presented several arguments saying the project will cause serious harm to human health and plant and animal life. The court case was dismissed and the wind farm is now operational.