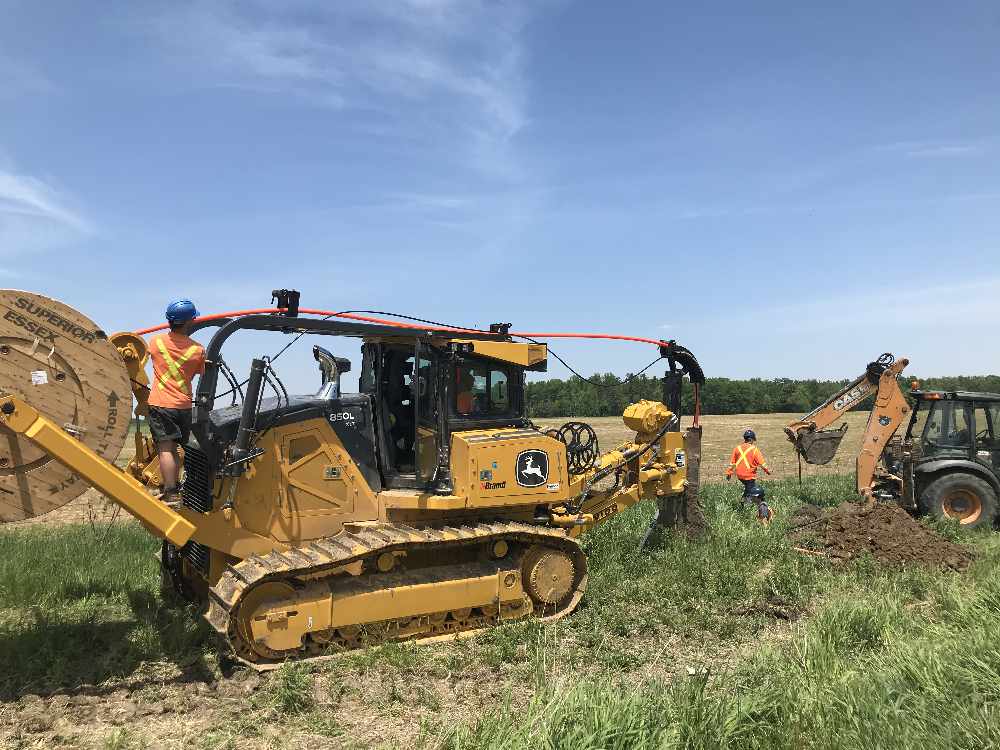 Construction has been completed on broadband networks that will provide high speed internet to rural communities in Perth and Middlesex.
PERTH COUNTY - Construction has been completed on broadband networks that will soon support the launch of fast, reliable high speed internet to over 660 homes, businesses and farms in rural areas of Perth and Middlesex Counties.
This project was made possible thanks to grants from the Provincial and Federal Governments, in partnership with Southwestern Integrated Fibre Technology Inc. Both levels of Government invested over $3.2 million to bring high speed internet to Listowel, Amulree, Mennonite Corner, Ratzburg, Hampstead and Lisbon in Perth County, and Caradoc and Thames Centre in Middlesex County.
Minister of Agriculture, Food and Rural Affairs Lisa Thompson says high speed internet helps build stronger rural communities and laying the foundation for long-term economic growth.
"Our government is getting it done and delivering on its commitment to provide access to high-speed internet throughout rural Ontario. Projects like these that connect more communities to high-speed internet are crucial to building a stronger Ontario by helping families and farmers stay in touch with loved ones, enabling them to access supports they need while providing a much-needed boost to the local economies."
MPP for Perth Wellington Randy Pettapiece says raising a family, living or working in a rural community should not be a barrier to internet access.
"I'm extremely pleased that SWIFT is bringing this much-needed infrastructure to many businesses and residents in our community. These investments will bring new opportunities for these areas and builds on our government's efforts to expand high-speed internet throughout Ontario."
More than $255 million has been invested by the governments of Canada and Ontario and the private sector to bring high-speed internet to more than 63,000 households and businesses in Southwestern Ontario through SWIFT by the end of 2025.