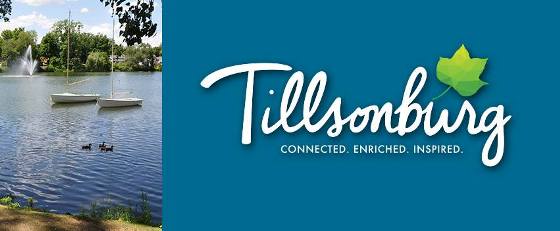 Tillsonburg's Citizen of the Year is a man who has worked relentlessly to improve the community and spread understanding.
TILLSONBURG - The Tillsonburg Chamber of Commerce had an easy choice this year for Citizen of the Year.
This year's honour will go to Special Olympian Matt MacNeil. MacNeil lives with Down Syndrome and has built up quite the resume for himself. This year he was was one of the speakers at the United Nations in New York City on World Down Syndrome Day.
President of the Tillsonburg Chamber of Commerce Stephanie Nevens tells Heart FM MacNeill is always willing to lend a helping hand.
"He has been volunteering since High School where he was manager of the football team, he volunteered his time in many other areas while he was in school, and even volunteered at a summer camp for other children with disabilities in the area."
He will be presented with the Citizen of the Year award on Thursday June 1st at the Carriage Hall in Tillsonburg.
"It will be here in Tillsonburg at the Carriage Hall, which is located at 25 Brock Street West. The formal program will start at 6:00 p.m. where we will acknowledge some past citizen of the year winners and local dignitaries will be on hand to present MacNeil with this year's award."