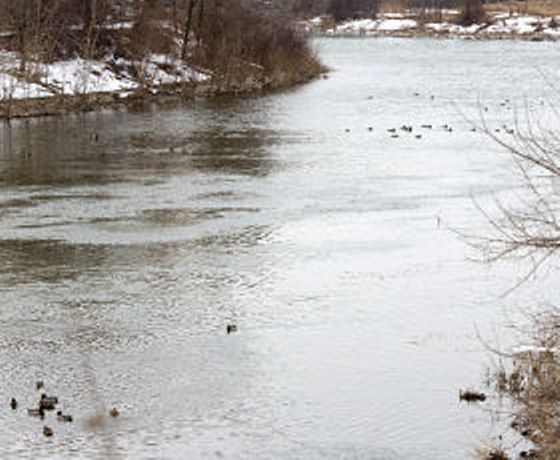 The UTRCA is warning people to stay away from ice and water during these mild temperatures.
The Upper Thames River Conservation Authority is anticipating a minor runoff into watershed streams, rivers and ditches thanks to this current mild spell.
They are expecting flows to peak overnight Tuesday into early Wednesday and to remain elevated for the rest of the week. Senior Water Resources Engineer at the UTRCA Mark Shifflet says they really want to make sure people are staying clear of the waterways and off the ice.
"We remind everyone to be very cautious near watercourses, and to keep children and pets away. Any ice cover is unstable and thin, streambanks are slippery and the water is very cold."
The regions has receieved 2-10 mm of rain since Monday night and another 10 mm is forecasted for the rest of the day on Tuesday. Shifflett says he doesn't expect all of the snow to melt away just yet.
"Areas in the north part of the watershed that have more snowpack shouldn't have as much runoff, as the snow can absorb much of the rain and melting snow. We expect stream flows to be similar to or less than the flows we saw last week after the rain on Boxing Day."
The UTRCA's flood control reservoirs at Fanshawe, Wildwood and Pittock Conservation Areas are at seasonal levels.
Go to www.thamesriver.on.ca for Thames River water levels.