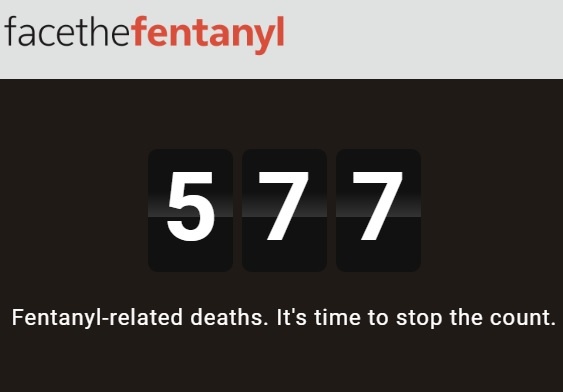 Photo Courtesy FacetheFentanyl.ca (Dec 23, 2016)
The OPP are redoubling their efforts to educate the public about the dangers of fentanyl.
OXFORD COUNTY - Oxford OPP are joining police across the country as they continue to try and educate the public about the dangers of fentanyl.
Despite copious media coverage about the dangers of a new form of the drug, police are still seeing a massive spike in overdose related deaths.
Oxford County is not immune to this drug and Constable Lisa Narancsik says they tend to see prescriptions abused in this area.
"We have had severe cases involving Fentanyl abuse within our county so we are definitely not alone and we do have it happening here close to home."
This form of the drug has been around for quite some time, but even more distressing is a pill form making its way across the country. This pill can be laced with other substances and is being blamed for overdose deaths nationwide. According to the OPP a lethal dose of pure fentanyl can be as little as two milligrams and over 500 people have died in Ontario.
In light of this, officers are redoubling their education efforts through social media and public seminars.
More information can be found on the website FacetheFentanyl.ca