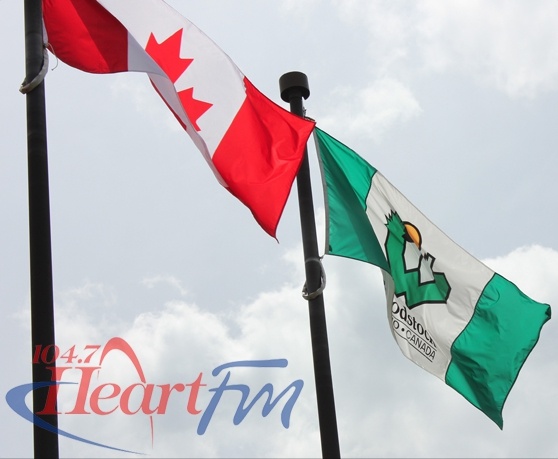 Red and white tulips are being planted around the City of Woodstock to celebrate Canada's 150th.
WOODSTOCK - The City of Woodstock is pulling out all the stops for Canada's 150th birthday celebrations.
One thing they have done is plant red and white tulips at Museum Square to give off a Canada Vibe. Assistant supervisor of horticulture with the City of Woodstock Reta Horan tells Heart FM they have some more plans for Canada's 150th celebration.
"This year we chose red and white tulips for the downtown core in Museum Square and we will be planting annuals that are red and white at the Museum Square and then at the cenotaph we will be using red and white flowers that will create a Canadian flag on either side of the Canadian flag there."
Horan says they started planning the flower beds last summer as they thought of ways to make the City more festive for the big Canada Day celebrations. She says already the feedback has been very positive from residents.
"People have really noticed the pop of colour this year and they love the fact that we are supporting our country and are putting in the effort to be patriotic along with everyone else."