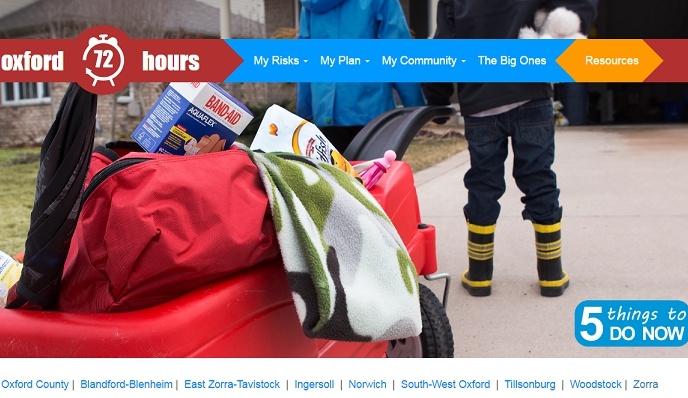 Emergency Preparedness Week is felt especially keenly as hundreds of families were forced from their homes by floodwater
Oxford County residents are taking a hard look at their emergency preparations this week.
Emergency Preparedness Week is felt especially keenly this year as hundreds of Canadian families have been forced from their homes by floodwater over the past few days.
Here in Oxford, we have been spared the brunt of the storm but it's a stark reminder to ensure those 72 Hour Emergency Kits are well stocked and ready to go.
Along with enough food, water, and clothing to keep your family comfortable those kits should also contain some kind of communication device according to Ingersoll Fire Chief John Holmes.
"Ideally when they put [the kit] together they might put in a small transistor radio or a flashlight, that kind of thing, they might throw some batteries in with it, but batteries have a shelf life. That's something you should probably check on a yearly basis."
If the idea of putting together a kit feels daunting, Holmes encourages you to check out the free resources available at the click of a button.
"The County has put together a really good website at Oxford72Hours.ca and I would recommend everybody visit that; it's all really good general information. And for the town of Ingersoll specifically on our town website - which is www.ingersoll.ca - there is an E Alerts option at the bottom of the home page and that is a great resource to receive any emergency messages. So as long as the town of Ingersoll has hydro and internet access we can put emergency messages onto that website and they will be pushed right to your computer or your phone in the form of an email or a text."