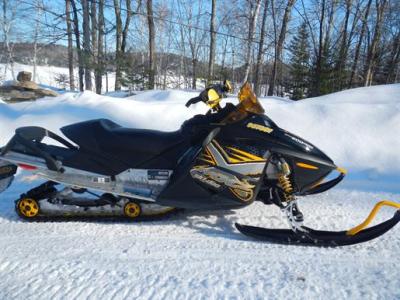 Snowmobile enthusiasts are reminded to respect private property and review the laws before hitting the trail.
Snowmobile season has come early this year thanks to a mid December blast of snow from mother nature.
The OPP are reminding riders they have to follow all of the laws in the Motorized Snow Vehicle Act. Before you hit the trails it is a good idea to make sure you are dressed for the weather and it is always a good idea to travel in pairs or with a group.
Speed limits must be followed and you do need to have your driver's license or snowmobile operator's card with you when you ride. Also the police have zero tolerance for drinking and sledding and you will face the same penalties on a sled as you would in a car.
It is also illegal to snowmobile on private property unless you have permission from the owner.