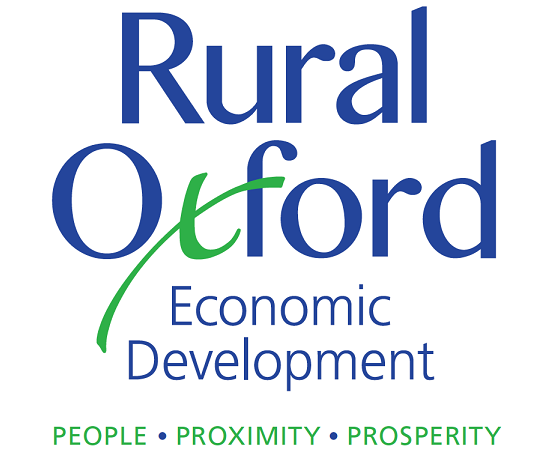 The fall edition of We Go Together series will highlight four businesses and two individuals in Oxford County.
OXFORD COUNTY - Six success stories from Oxford County's local businesses and individuals will be the focal point of a video series.
Rural Oxford Economic Development Corporation's fall edition of We Grow Together started this week.
Ronda Stewart is the lead on the project and she hopes those involved and viewers are proud of what they see.
"We hope that it marks a proud moment in time for them, a proud moment for their business. We really selected a videographer that was able to capture the heart of the story and get down to the bottom of the story and telling some of the stories of these businesses have. We wanted to let this business community know that there are support organizations who are here to wrap support around them and we'll continue to rally for them and their best interests."
She adds the We Grow Together campaign is just to highlight how all of the people, businesses, communities and service providers are all here together, growing together.
This will be the second part of the series after the first edition was released in the spring of this year. It will feature four businesses and two individuals from Oxford County and their success stories.
A teaser was released last week showcasing some of the businesses, including the Milky Way Farm in South-West Oxford and Sunova Worx in Zorra.
Stewart says they filmed all the videos last fall so there were no issues with COVID-19.
"We did the filming, editing and putting the video together in the winter months and so we actually had all of these digital assets in the can ready to go, ready to be scheduled into our digital channels. As far as COVID's impact on the release of We Grow Together video series, it had started to release also around the same time that the chaos of COVID and the news, early Spring was just taking force. It was more just of a competition of air way, if you will, as opposed to any kind of actual competition or issue on how to develop the video. So there wasn't any direct issue. You'll notice in those videos there's not anybody wearing masks or anything like that, that's because nobody had heard of COVID at that point."
The spring edition of the series featured seven videos in total and it became popular with audiences.
Stewart says another project could be in the works.
"There are still so many more. This has just been a beautiful start and just the tip of the iceberg of the amazing companies that are in our five communities, so yes we're in conversations now. We're just kind of exploring what that might look like."
A new episode will air every Wednesday and it can be found on their website as well.
You can watch the trailer below.