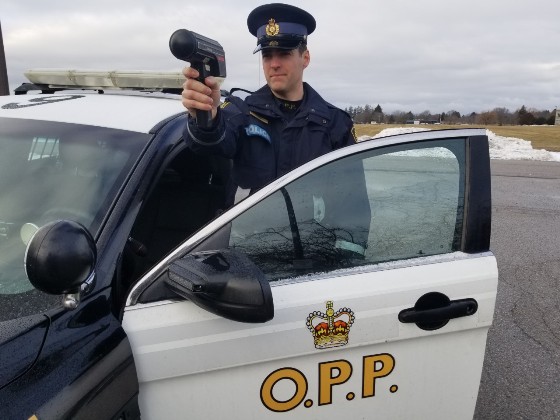 If at first you don't succeed try and try again is a good life lesson, but it shouldn't apply to speeding.
Oxford OPP busted a 45 year old for speeding, twice in the same day.
The first traffic stop happened on Mall Road in Norwich Township around 10:30 yesterday morning. The driver was given his ticket and told to proceed with his day. Then later that afternoon, the same officer conducting patrols in the area caught the same driver speeding.
Oxford OPP Detachment Commander Inspector Anthony Hymers says they take speeding seriously.
"The OPP supports any legislation that helps make our roads safer and officers are committed to targeting aggressive driving in order to prevent injury to all drivers, passengers, cyclists and pedestrians."