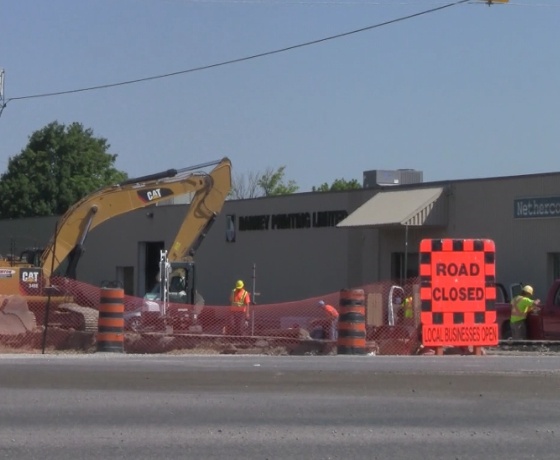 File Photo
Road work is well underway and the OPP remind everyone to use common sense and give workers space.
Looking around Oxford County it's undeniable - construction season is upon us.
Approximately 200 construction projects will be taking place on major provincial highways this spring and summer.
Sergeant Kerry Schmidt with the OPP Highway Safety Division says the construction projects could cause delays and traffic could be queued up in some areas.
"You always need to be prepared and ready to react to changing conditions and those changing traffic patterns can happen in an instant."
Drivers also need to be cautious when driving through the construction zone. Schmidt says OPP will be monitoring the areas to ensure the safety of both the drivers and the construction crews.
"There are many workers out there that are doing their best to make these highways a better place for us. A lot of these projects involve highway widening, resurfacing, new bridges, and all sorts of infrastructure being put in place for our benefit. They all want to get home at the end of their shift and we want to be able to make sure people are doing what they should be doing. So just drive safely out there, take it easy, and don't be in a hurry especially in those zones."