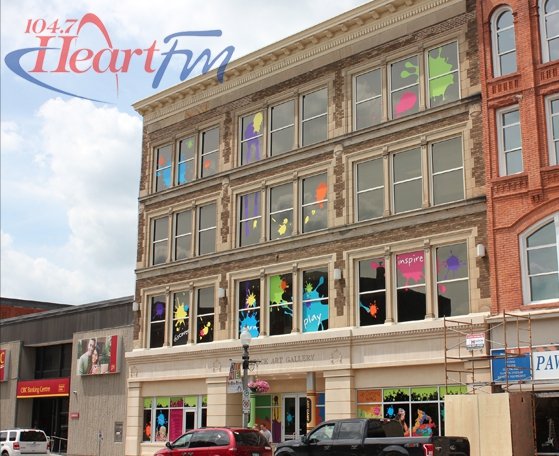 The Woodstock Art Gallery has mapped out their next five years with Strategic and Business Plan.
WOODSTOCK - The Woodstock Art Gallery has presented council with their five year Strategic and Business Plan.
Curator Mary Reid says they wanted to map out the next five years to provide a solid framework for the WAG to continue to grow and flourish.
"It really creates us a roadmap to 2020 and it provides us with a solid foundation as we move forward to build on the gallery but it also sort of tracks what are future goals are and the direction that we wanted to head towards."
The WAG Advisory Board has set five strategic initiatives for the coming years which are Governance; Fiscal Responsibility; Programming; Public Engagement; and Human Resources. Reid says they did engage Senator Patricia Bovey to be the arts consultant with this strategic plan.
"Normally she would have been here to make the presentation to council but I am very delighted to say she is one of our most newly appointed senators so unfortunately should couldn't be there because there is considered a conflict of interest for her to make a report to another level of government but it just shows the breathe and the scope and the level of professionalism that this plan has undertaken and the level of expertise behind it."
Senator Bovey did issue this statement in a press release on Thursday.
"Together, the Strategic and Business plans define a careful and conservative expansion of programs, balanced in light of a realistically projected staffing growth, linked to a cautious increase in self-generated funds and those from various levels of government."
Acting Chair of Woodstock Art Gallery Advisory Board Carol McWilliam is also very pleased with the strategic plan.
"Overall, these plans reflect our commitment to the health and sustainability of the WAG. We are exceedingly proud of this achievement and are excited about the WAG's plans for the future."