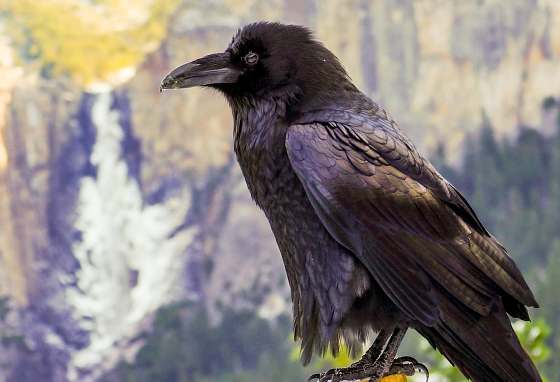 American Crows are down in numbers this year while the Red Bellied Woodpeckers are prospering in Southern Ontario.
WOODSTOCK - The Woodstock Christmas Bird Count went off without a hatch this year.
Bird enthusiasts from Woodstock did the count over the weekend where they compiled data on the birds. Data is used to track the species of birds in the area and the health of local birds.
Volunteer Richard Skevington says one thing that really stood out this year was the crow population was down this year in Woodstock after making a recent comeback.
"The American crows that everybody complains about in the City of Woodstock, the highest count that we had ever had was 87,000 birds, this year we only had over 19,000 birds, so the crow count is down considerably and that can be attributed to all of the snow coverage because the food base out in the country, all of the corn stubble has been covered, so the food base is basically gone, so they have moved on to greener pastures."
The American crow nearly disappeared from the Woodstock area in the early 90's and has really made a comeback in the past 10 years. Skevington says they recorded 64 different bird species in Woodstock this year. Skevington says while the crow numbers were down, other species are on the rise.
"Like the dark eyed junco had their numbers up considerably, same with the red bellied woodpeckers, now the red bellied woodpecker is something of a phenomena that is occurring throughout Southern Ontario, it is the Woodpecker of the south, of the Carolinas and it's moved in through Southern Ontario and it is doing quite well here. Everyone is seeing them now, whereas a couple of years ago if you saw 1 or 2 red bellied woodpeckers in Southern Ontario, it would be a record but now they are very common and this year we set a record for red bellied woodpeckers in the count, we had 35 individuals counted in circle this year."