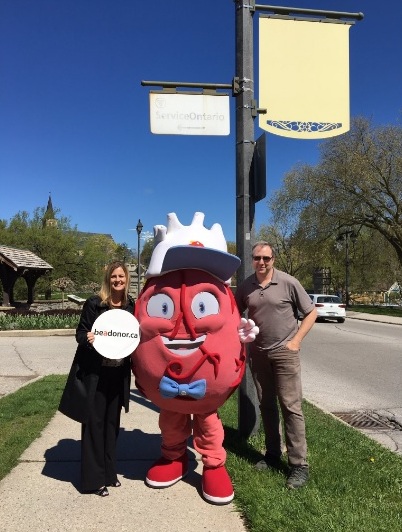 Woodstock Hospital owns the bragging rights over Stratford after a contest during Organ Donation Month.
WOODSTOCK - The Woodstock Hospital owns some bragging rights after winning the Be A Donor Challenge during Organ Donation Month in April.
Woodstock competed against Stratford Hospital to see who could get the most people to sign up for organ registration after passing. Woodstock Hospital won the contest with registering 195 people and counting. Director of Critical Care and Dialysis Randy Hicks tells Heart FM why being an organ donor is so crucial.
"Every 3 days someone dies in Ontario because a life saving organ transplant they need is not available, yet less than 30 percent of Ontario residents have registered their consent to be a donor. It really is surprising and that truly not good enough, especially for the over 1,500 people in our Province who are waiting for organ transplants every day."
Woodstock Hospital also had a friendly bet with Stratford on who would have to wear the Be a Donor mascot Cardiac Carl.
The above photo is Stratford Hospital CEO Andrew Williams wearing the Cardiac Carl mascot.