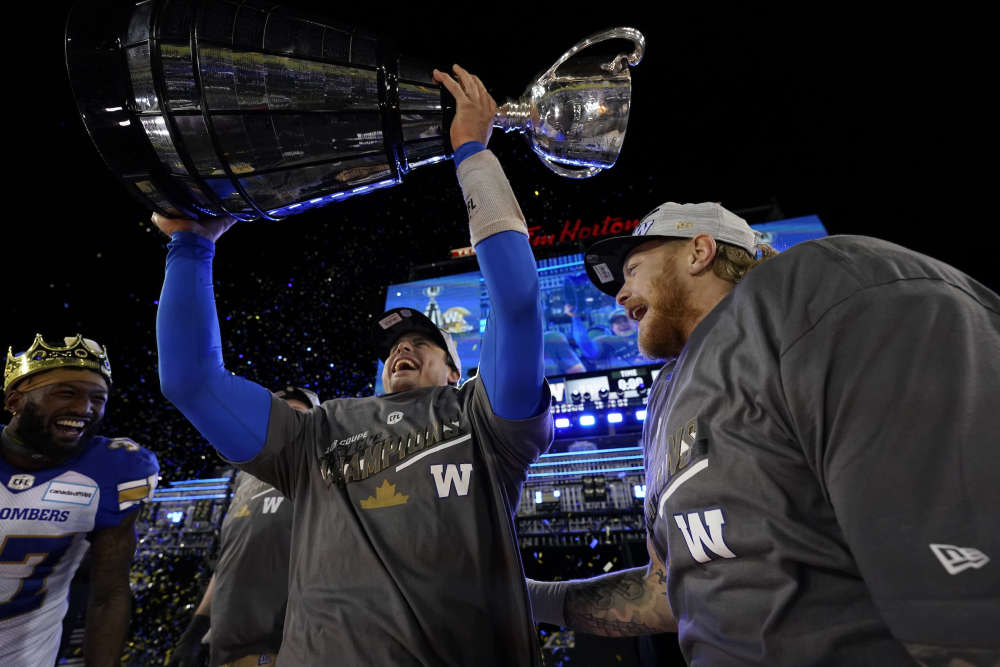 Photo Credit: CFL Twitter page, @CFL
The Winnipeg Blue Bombers have won the Grey Cup once again, after beating the Hamilton Tiger-Cats 33-25 in overtime last night.
HAMILTON - It was a rough night for Tiger-Cats fans in Hamilton.
The Winnipeg Blue Bombers won the Grey Cup last night, after celebrating a 33-25 overtime win at Tim Hortons Field in front of more than 26,000 CFL fans.
This is the second consecutive Grey Cup loss for the Hamilton CFL team. The Tiger-Cats lost a late lead and they also lost their quarterback Dane Evans to injury.
Winnipeg native and Blue Bombers wide receiver Nic Demski was named the top Canadian player of last night's game. He had four catches for 27 yards and a touchdown.
GREY CUP CHAMPIONS 🏆🏆#ForTheW pic.twitter.com/wEzw81Cetd

— Winnipeg Blue Bombers (@Wpg_BlueBombers) December 13, 2021
December 13, 2021