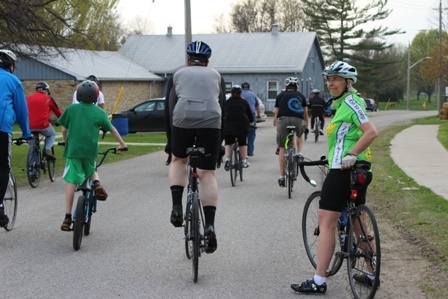 Oxford OPP have some bike safety tips for cyclists this spring.
OXFORD COUNTY - Now that spring has finally arrived, the OPP are putting out a few tips for cyclists.
First and foremost stay alert and follow the rules of the road, look out for vehicles and assume the drivers don't see you. Motorists are also being reminded to share the road and keep an eye out for cyclists this time of year. Police also advise cyclists to wear a helmet and ride during the day time. If you do ride at night make sure you wear reflective clothing and install a light on your bike and make sure it has reflectors. OPP says you should ride with traffic and try to stay as far to the right as possible.
Some other tips include:
- Regular maintenance. Monitor brakes, tire pressure, chain, gear selector, derailer, seat height and handle bar height. Especially before the first ride after winter. A bike that's too big, too small or in bad repair isn't safe.
- Sound device. All bikes must have a sound signaling device like a horn or a bell for safety. Ride with both hands on the handlebars unless signaling a turn or a problem.
- Riding a bike is a fun activity that gives you a chance to exercise and travel without polluting the environment. When riding on a hot day consider sunglasses, sunscreen and carry some water. When you feel thirsty, you've already lost too much water. Stay alert, stay safe and enjoy your bike ride.