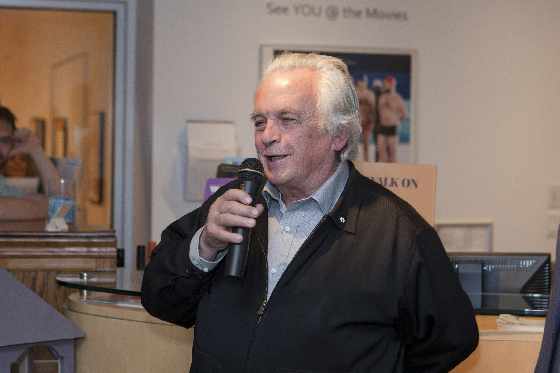 Sculptor John McEwen (submitted)
Sculptor John McEwen will be speaking at a lecture at Fanshawe College on Wednesday night. He'll be speaking about his career and practice that spans a little over 50 years.
LONDON - One of the country's most distinguished artists will be speaking at a lecture at Fanshawe College this week.
Sculptor John McEwen will be speaking about his practice and career as a keynote speaker on Wednesday night.
He says he's proud to represent the Woodstock Art Gallery.
"It's a very good opportunity to talk about what art has meant to me over that long period of 50 years and it's also an important chance to describe to a more general population how art actually works and what kind of space it provides for the imagination."
McEwen's career has taken him across Canada and around the world. He's exhibited extensively throughout Canada and in Australia, Germany and England through the 1980s. He's been working out of a blacksmith shop in Hillsdale, Ontario since 1972.
The event is in support of his exhibition that's currently on display at the Woodstock Art Gallery. Walk On: The ongoing sculpture project of John McEwen is on display until June 27th.
McEwen says he wants students to understand you can interact with your community through different forms of art.
"Most people tend to think of art as being very good at drawing or painting or something like that and I'm talking about making objects. And so what happens when you make objects is that you are working in collaboration with the material world, with the real world, and in that sense your relationships are much broader than simply sitting in a studio rendering or painting a picture of what you might have seen."
He has continued to alternate his public work with a solo exhibition practice at the Olga Korper Gallery in Toronto. McEwen's work is also on display at the National Gallery of Canada and the Art Gallery of Ontario, in addition to the Woodstock Art Gallery.
Last year he was awarded with Canada's Highest Honour, the Order of Canada.
The event is free. The doors open at 7 o'clock and the lecture gets underway at 7:15. A reception will follow.