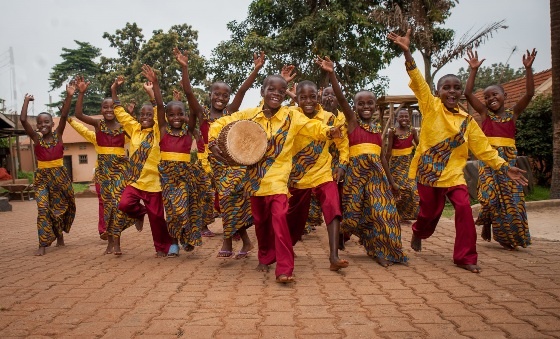 File Photo
The Emmanuel Reformed Church will be filled with ethnic worship, Christian, gospel and inspirational music when the African Children's Choir returns for another free show.
WOODSTOCK - The African Children's Choir is coming back to the Friendly City for another performance at the Emmanuel Reformed Church.
The show on October 13th will feature multiple Ugandan children between the ages of 8 and 10. They will perform ethnic worship, Christian, gospel and inspirational music alongside a 17 piece drum ensemble.
Choir Manager Tina Sipp tells Heart FM it's a heart-warming show.
"The personality and the spirit of the children is really communicated when they are up there. They're just smiling and they're having a great time! You see the potential of the children and you hear what they want to be when they grow up."
Although the show is free to attend, Sipp says donations will be collected for the Music for Life organization.
"We have 35 educational programs over seven countries in Africa that are benefiting from the work of the choir. The money we raise through these tours helps educate thousands of children a year."
Music for Life has helped educate 52,000 African children over the past 33 years. Right now they are currently working in Uganda, Kenya, Rwanda, Sudan, Nigeria, Ghana and South Africa.
The performance will begin at 7pm and Sipp advises people show up early in order to get the best seats in the house.