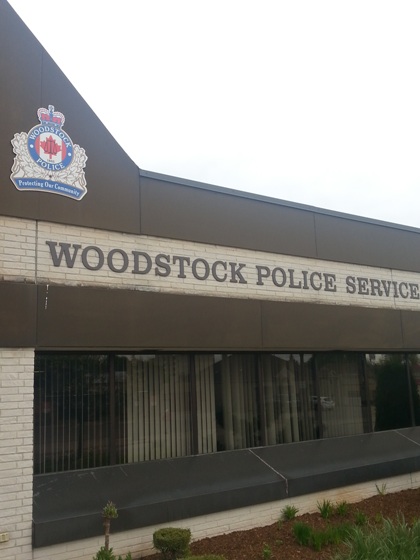 Woodstock Police have launched an active investigation into a couple of videos generating enormous buzz in the City. Police do not condone vigilante justice and state these crimes should be handled by trained professionals.
WOODSTOCK - Two Youtube videos circulating on social media have generated quite the buzz in the City of Woodstock.
The videos appear to have been filmed inside the Wal-Mart in Woodstock. They were created by a vigilante who had catphished a couple of men by pretending to be 15 years old. The men are confronted inside the store.
Woodstock Police would like to acknowledge there is an active investigation involving the videos. Few details are being released at this time and more information will be made throughout the investigation.
Woodstock Police do not condone any kind of vigilante justice, as confronting any individual about any criminal activity could put people in danger and possibly compromise investigations. The Woodstock Police Service has members within the Criminal Investigations Branch that are trained and specialized to investigate these types of e-crimes involving children.
The Woodstock Police Service strongly encourage any members of the community to make contact with the police immediately if they suspect or have information regarding individuals attempting to lure children.
Online Safety Tips:
· Ensure all social media accounts (both adults and children's) utilize privacy settings to prevent communication from internet strangers.
· Know what apps and websites your children are using and educate yourself on their functions.
· Review your children's online activity with them regularly.
· Most social media accounts require children to be a minimum of 13 years old – consider if your child is lying about their age to get on an app.
· Set boundaries with your children about device use: do not allow your children to have their device in their bedrooms or behind closed doors.
· Be cautious of live streaming and dating apps as many contain inappropriate and pornographic content.
· Discuss the dangers of social media and online strangers with your children.
Online predators go where children are – including online games for young kids. Keep a close eye on any apps or games your children use that have "chat" features.
One of the men featured in the videos was wearing a jacket with an Oxford County logo. CAO for the County Peter Crockett has issued the following statement regarding the matter:
"Oxford County is aware of an investigation by Woodstock Police Service initiated by the widespread circulation of two YouTube videos earlier this week. One video involved an individual who was publicly identified as an Oxford County employee.
First and foremost, the County shares the community's concerns about the safety of our youth. As an organization and a responsible employer, we took immediate steps to understand and respond to the situation.
The individual publicly identified as an Oxford County employee is no longer employed by the County."