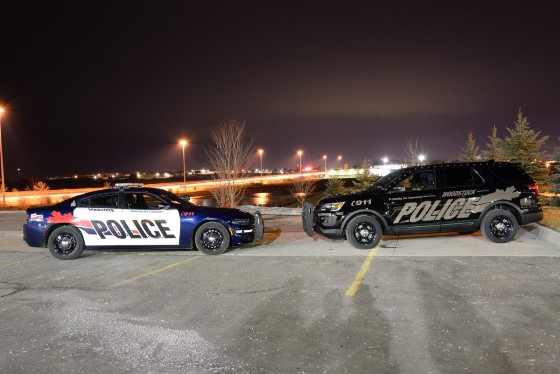 Briefs include a Drunk Driver trying to escape on foot and a good reason why you should never leave your car running, even for just a minute.
WOODSTOCK - Woodstock Police were kept busy over the weekend with 111 calls for service.
They were happy to report that they did not find any impaired drivers on St Patrick's Day. Woodstock Police conducted several RIDE programs on St Paddy's Day and all of the drivers they checked were sober.
The same could not be said for the following night. A 21 year old man was stopped by police just before 3:00 am on Sunday in the area of Dundas St and Springbank Ave. The man was clearly intoxicated and after speaking with the officer, got out of his car and tried to flee on foot. After a quick foot chase, police arrested the suspect who now faces several charges including impaired operation of a motor vehicle.
Woodstock Police are investigating after a car was stolen from a home in the northwest corner of the city.
Police say the victim left the car running in their driveway on Saturday afternoon. Someone took advantage of this and took off with the car. The car is a 2012 Toyota Camry, 4 Door Grey with Ontario Licence BNFM 495.
If you see this vehicle do not attempt to stop it, call police immediately with its current location and direction of travel. If you have any information on this
offence please call the Woodstock Police at 519-537-2323 or Crime Stoppers at 1-800-222-8477.