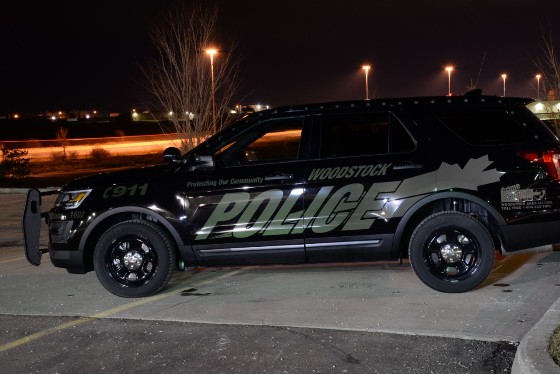 Woodstock Police are looking for kids to apply to the 2020 Youth in Policing Program running for 8 weeks this summer.
WOODSTOCK - Woodstock Police are currently accepting applications for the 2020 Youth in Policing Program.
The initiative is a collaboration with the Ministry of Children and Youth Services. Woodstock Police will engage the students in positive, productive activities in a safe and healthy environment.
Special Constable Shaylynn Jackson talks about some of the benefits students have had in taking part in the program.
"They are given a lot of learning opportunities to develop life skills and professional skills in the field of policing and really getting a handle on working in the community with kids and a variety of different organizations."
The YIPI Program runs for eight weeks during the summer, Monday July 6 2020 to Friday August 28, 2020. The goal of the program is to inspire young people to look at policing as a career choice, to become ambassadors by improving police and youth relations and develop employment and life skills.
This learning opportunity for students will consist of:
- Gaining knowledge of different units within the police service
- Acting as a mentor at children's summer camps
- Participate in youth empowerment and diversity/inclusion programming
- Participate in activities that could be labour intensive (e.g. graffiti removal)
- Assisting with office work
· Assisting Community Service Officers at community events
To qualify for the youth in policing program, students must be:
- Between the ages of 15-18
- Residing in the City of Woodstock
- Returning to high school in September 2020
- Benefiting from a mentoring relationship with members of the police service
- Benefiting from this developmental opportunity regarding leadership and civic responsibility
- Responsible for his/her own transportation to and from Police headquarters each day
- Deemed a "Youth at Risk" (see definition below)
- Available to work the entire 8 weeks of the program with hours as designated
"Youth at risk" can be defined as young people whose experiences or background, places them at risk of future victimization or offending due to environmental, social and family conditions.
Students interested in applying should submit a completed application form by 4 pm Friday, May 22nd, 2020. The application form can be found on the Woodstock Police Service website by clicking "Youth In Policing" under the "Programs" tab. You can find the link online here.