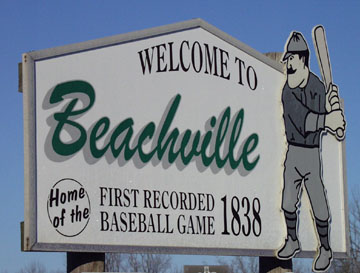 The Beachville Museum invites everyone to come out over the summer and learn about our local history.
BEACHVILLE - The Beachville Museum is proudly touting the town's history through several exhibits.
Museum Assistant Jamie O'Leary says one of those exhibits has information about Canada's first baseball game in Beachville.
"We do have an area in the museum dedicated to that information but we also - about every five or ten years of the anniversary of the game - we set up an actual full exhibit on it. But we do always have some information up and available about it."
O'Leary says right now their featured exhibit is about published author Marjorie Croft, who is from Beachville.
"The Beachville District Historical Society actually put together this exhibit. They had discovered a lot of information on Marjorie and because she is a published author a lot of people know her work. She actually wrote the Birthplace of Oxford, the Beachville book that is kind of iconic around here that everybody seems to have."
That exhibit will be on display until the end of next month when it is replaced by a featured exhibit about the prominent families in Beachville's history.