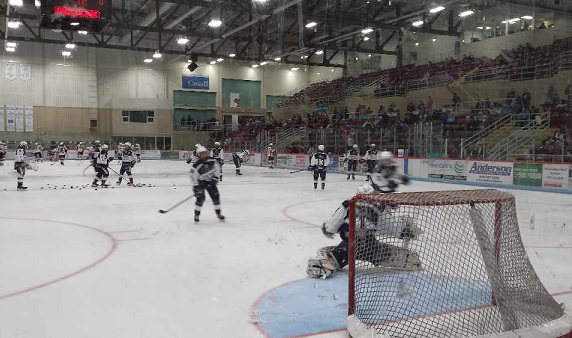 The Woodstock Navy Vets can boast to having the Top Rookie in the PJHL this year.
WOODSTOCK - A forward on the Woodstock Navy Vets has been named the PJHL Doherty Division Rookie of the Year.
16 year old Andrew Bruder was given the award after a fabulous 1st year in Junior hockey on Monday night. President of the Navy Vets Devon Young tells Heart FM Bruder has really developed into a nice two way forward for the Navy Vets.
"He's really dynamic, he is good at both ends of the ice, especially for a 16 year old who plays up the middle, which takes a lot of responsibility and he does a very good job. He plays big minutes for us, powerplay, 5 on 5 and he's also a big kid, very good skater and he has a big shot."
Bruder is currently fourth on the team in scoring and is tied for 2nd on the team with 16 goals with 2 games left in the regular season.