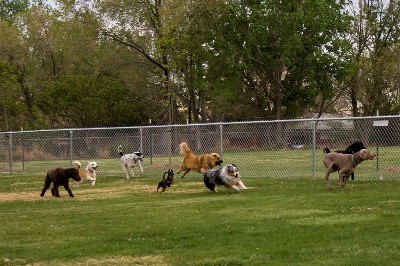 A group of diligent volunteers is looking for some help as they clear land for an off-leash dog park in Ingersoll.
INGERSOLL - Lawson Park in Ingersoll is going to the dogs.
Volunteers are working to turn a section of the park into an off leash park for dogs. Co-chair of the Ingersoll Off Leash Dog Park Committee Daryl Countryman tells Heart FM the agreement with the Town states that volunteers must do the work.
"We started last weekend clearing and we will continue this weekend on Sunday and we will be doing some more work. The more help the better - if anyone is interested in coming out and lending a hand, whether it's for 10 minutes, a half a day, or 1 hour we will be out there at Lawson Trail this Sunday."
Countryman says they have been working on getting this park in Ingersoll for a long time now. They are hoping to have the park ready for dogs later this fall.